Podcast: Download
Subscribe: Apple Podcasts | Google Podcasts | Spotify | Amazon Music | Android | Blubrry | Podchaser | TuneIn | RSS | More
Welcome to Two-Headed Nerd #554: Gotcha Questions with Matthew Rosenberg! This week, we discuss Marvel's upcoming teen-centric event Outlawed, and the first trailers for Wonder Woman 1984, Ghostbusters: Afterlife, and Stargirl.
Plus, we have a Matt on Matt chat as Baum interviews upcoming Hawkeye writer Matthew Rosenberg in our new Gotcha Questions segment!
Visit our YouTube channel for extra content you can't find in the show – CLICK HERE!
Don't forget about our companion show, THN Cover to Cover! Listen to this episode or CLICK HERE for details about participating in the best comic book call-in variety show on the Internet.
And when you're done listening to this week's episode, head over to the THN Forums to discuss it with your fellow Listenerds!
If you like what you heard, please consider donating! We can't make this show without you and we are so thankful for your support. THN is NOW ON PATREON! We also accept one-time donations through PayPal. Donating is simple — just click the DONATE button on the Two-Headed Nerd homepage to find out more!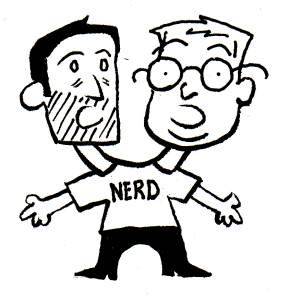 Joe's Main Review:
Superman #18 from DC Comics by Brian Michael Bendis, Ivan Reis, Joe Prado, and Alex Sinclair

Matt's Main Review:
The Dark Knight Returns: The Golden Child One-Shot from DC Comics/Black Label by Frank Miller, Rafael Grampa, and Jordie Bellaire
Joe's Ludicrous Speed Reviews:
Teenage Mutant Ninja Turtles #100, IDW
Harley Quinn's Villain of the Year One-Shot, DC
Marvel's Avengers: Iron Man #1, Marvel Gamerverse
Criminal Macabre: The Big Bleed Out #1, Dark Horse
Matt's Ludicrous Speed Reviews:
Aliens vs Predator: Thicker than Blood #1, Dark Horse
Annihilation Scourge: Beta Ray Bill One-Shot, Marvel
Dying Is Easy #1, IDW
The Red Mother #1, BOOM!
Picks for next week:
Joe: Doomsday Clock #12 from DC Comics by Geoff Johns and Gary Frank
Matt: Star Wars: Rise of Kylo Ren #1 from Marvel Comics by Charles Soule and Will Sliney
Trade/Graphic Novel of the Week:
Five Years Vol. 1: Fire in the Sky TP from Abstract Studios by Terry Moore
Tune in to the BRAND NEW TwoHeadedNerd.com! You can subscribe to ALL of THN's updates, including the weekly episodes and all of the written content from the THN Love Slaves, by entering your e-mail address into the subscription form on the right side of the page. Have no fear: your e-mail address will NEVER be sold or spammed.
You can subscribe to the show on iTunes! CLICK HERE to visit our page in the iTunes store and subscribe!
Featured music in this episode comes courtesy of Chiptunes = WIN, Artlist.io, and SoundCloud:
Our theme music, and all other music you hear in the show, is 100% free-use, royalty-free, used with permission, and/or all of those other fun words that mean we didn't infringe on any copyrights!