Podcast: Download
Subscribe: Apple Podcasts | Google Podcasts | Spotify | Amazon Music | Android | Blubrry | Podchaser | TuneIn | RSS | More
Welcome to THN Cover to Cover 10/16/21: Superman's Sexuality, Adam Warlock Casting, the Return of Saga, Artistic Signature Moves & MORE! It's the best comics call-in show on the whole Internets. This week on the show, we're talking about the Jon Kent coming out as bisexual in the pages of Superman, Adam Warlock casting for Guardians of the Galaxy Vol. 3, the return of Saga, and of course, the Question of the Week!
This week's question was submitted by Black Scorpion III via the THN Forums! Kirby Crackle! The King had his dots, but I know you've all spotted some artistic signature move that you love. What's the signature move that you geek out over?
We broadcast live on Zoom and our Facebook page every Saturday at 11AM Central time, to rap with YOU about the week's Nerd News, recent comics, nerdy TV and movies, or whatever topics your hearts desire! Want to get in on the action? Join us on Saturdays via Facebook or our Zoom chat, call the THN Hotline, or send us an MP3 to participate in the best comic book call-in variety show on the Internet!
You can also join in the fun with your fellow Listenerds on the THN Facebook Fan Page! 
Required Reading:
Saga
Vampire the Masquarde
Adventureman
I Am Batman
Kelly Jones Batman
Grant Morrison's Doom Patrol
Berserk
Chew
Rooster Fighter
Don't forget about our companion show, The Two-Headed Nerd Comic Book Podcast where we review new comics, old comics, and we feature a different rotating segment with reading suggestions, creator interviews, answer your comic questions, and more! CLICK HERE to sort through the THN episode long-box!
Holy Cow! THN is now on Instagram! – CLICK HERE! 
Visit our YouTube channel for extra content you can't find in the show – CLICK HERE!
And when you're done listening to this week's episode, head over to the THN Forums to discuss it with your fellow Listenerds!
If you like what you heard, please consider donating! THN is a listener-supported podcast that we aim to keep ad-free and without your support, we don't have a show. You can become a Patron where you'll hear all kinds of Patreon-exclusive content or just make a one-time donation via Paypal because you're a comic-nerd of the highest quality!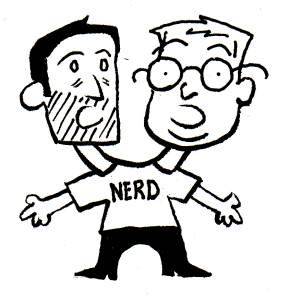 Tune in to the BRAND NEW TwoHeadedNerd.com! You can subscribe to ALL of THN's updates, including the weekly episodes and all of the written content from the THN Love Slaves, by entering your e-mail address into the subscription form on the right side of the page. Have no fear: your e-mail address will NEVER be sold or spammed.
Subscribe to THN on Apple Podcasts
Subscribe to THN on Google Play
You can also find Two-Headed Nerd on Stitcher Radio!
Our theme music, and all  other music you hear in the show, is 100% free-use, royalty-free, and all of those other fun words that mean we didn't infringe on any copyrights!