Podcast: Download
Subscribe: Apple Podcasts | Google Podcasts | Spotify | Amazon Music | Android | Blubrry | Podchaser | TuneIn | RSS | More
Welcome to Two-Headed Nerd Episode #677: New Comic Reviews 8/24 and 8/31! In this episode, the nerds find themselves confronting a pile full of…
Goldbergian-level sitcom comic comedy
Patton Oswalt writing and it's not a comedy?
Jean-Luc Picard running and jumping like he's 23
Spider-Man's 60th Birthday
Superman dressed like a gladiator and showing his nipples
And more!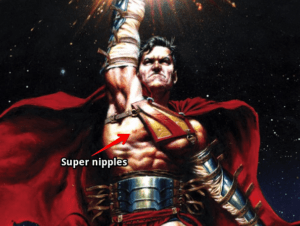 As always we'll be using our rating system of "Buy It," "Skim It," or "Leave It," and sure, we've heard we should move to a number-based rating system, but math is for dorks!
———-
This Week's Reviews: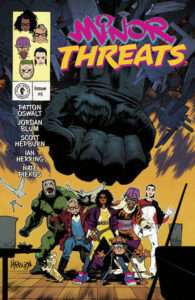 Joe:
8/24
Damage Control #1, Marvel
Minor Threats #1, Dark Horse
8/31
Superman: Warworld Apocalypse Special, DC
Thunderbolts #1, Marvel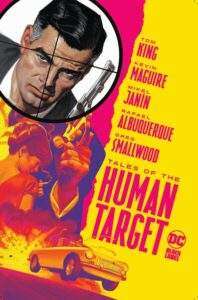 Matt:
8/24
Tales of the Human Target One-Shot, DC
End After End #1, Vault
8/31
Star Trek Picard Stargazer #1, IDW
Amazing Fantasy #1000, Marvel
———-
Then it's time to talk about our must-read picks for next week's new comics in the THN Sanctum Sanctorum: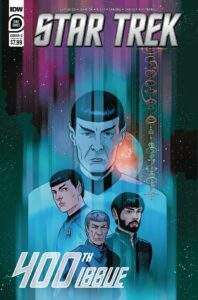 Matt's Pick for Next Week:
Star Trek #400
IDW, $7.99
Writer: Wil Wheaton, Chris Eliopoulos, Mike Johnson, Louie De Martinis, Declan Shalvey, and Rich Handley
with art by Luke Sparrow, Seth Damoose, Megan Levens, Angel Hernandez, and Joe Eisma!
Solicit: Celebrate IDW's 400th issue of Star Trek comics with this monumental issue highlighting fan-favorite eras of the acclaimed series. This collection of minis brings together Star Trek comics veterans in an equal celebration of IDW's Star Trek comics past and future. Join little Keyla Detmer-as seen in Star Trek: Discovery-Adventures in the 32nd Century #3-on a new expedition, visit the Kelvin Universe, witness a heartfelt tale by TNG's very own Wil Wheaton.
Joe's Pick for Next Week: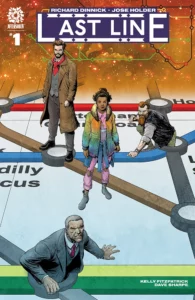 Last Line #1
Aftershock, $4.99
Written by Richard Dinnick
Art by Jose Holder
Solict: Sally Hazzard just had the worst day of her life: While on a usual shift as a driver for the tube, the unthinkable happened when a man is pushed in front of her train and killed. But…there's something strange here. Sally swears the man was pushed but her supervisors, witnesses and the cc tv footage all show the man falling on his own. Sally cannot let this go, and her investigation into the murder introduces her to an MI-6 agent named Edward Tarn also curious about the so-called accident. Together, Sally and Ed discover an off-world explanation for the assassination, plus an alien invasion and the craziest plot twist of all: an interplanetary travel system buried deep beneath the London Underground! Written by Richard Dinnick (Doctor Who: The 12th Doctor, Thunderbirds are Go!, Lost in Space: Countdown to Danger) and drawn by Jose Holder (X-Men: Apocalypse, Assassin's Creed: Origins, Rainbow Six Siege).
Trade/Graphic Novel of Next Week: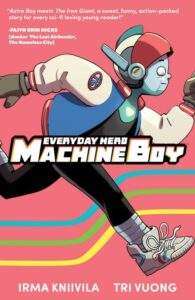 Everyday Hero Machine Boy GN
Image Comics, $12.99
Written by Irma Kniivila and Tri Vuong
Art by Tri Vuong and Irma Kniivilla
Solicit: It's a bird, it's a plane, it's… Machine Boy! When Machine Boy falls from the sky into the domed city of Mega 416, he leaves a wake of destruction in his path… until Karate Grandpa is able to turn on his heart. Now, Machine Boy wants nothing more than to become a hero! Whether he is fighting giant bugs in the school's basement, rescuing cats from trees, or making the perfect spaghetti sauce, Machine Boy is always looking for the best way to help others. But when his heart begins to interact dangerously with other debris from space, Machine Boy wonders if he can be a power for good after all.Rising stars TRI VUONG (LEGO NINJAGO) and IRMA  KNIIVILA (Year of the Dog) present a funny and engaging adventure that asks-can you override your own programming?
———-
This Episode's Soundtrack:
All music in this episode is 100% free-use, royalty-free, or used with the express permission of the artist and or label, and all of those other fun words that mean we didn't infringe on any copyrights!
———-
Don't forget about our companion show, THN COVER TO COVER! You can watch the broadcast live on our Facebook page Saturdays at 10:30 AM Central central time, but if you want to chat or talk to us live join our Discord for more info! If you can't be there live leave us a message at 402-819-4894, use our Contact THN link 0r shoot us an mp3 to [email protected].
If you like what you heard, please consider donating! THN is a listener-supported podcast that we aim to keep ad-free and without your support, we don't have a show. You can become a Patron where you'll hear all kinds of Patreon-exclusive content or just make a one-time donation via Paypal because you're a comic-nerd of the highest quality!
Need more THN? Head over to the THN Facebook Fan Page and check out our YouTube channel for extra content you can't find in the show!
Excelsior!