Podcast: Download
Subscribe: Apple Podcasts | Google Podcasts | Spotify | Amazon Music | Android | Stitcher | Blubrry | Podchaser | TuneIn | RSS | More
Welcome to Two-Headed Nerd Episode #681, where our sentient Cosmic Longbox has us reviewing back issue comics based on a theme! This time the cosmic long box is howling at the moon and drinking blood as it forces us to discuss back issue comics featuring knock-off vampires and werewolves. Rarely were the classic vamp and werewolf mythos either appropriate or cool enough for comics so prepare to chill at the creative decisions made to spruce these monsters up for comic readers! As usual, we'll discuss and review these comics using our "Buy It," "Skim It," or "Leave It" rating system which typically ends up biting us in the @$$.
———-
This Week's Reviews: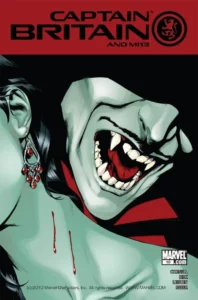 Joe: 
– Captain America #253, Marvel 1980
– Preacher: Cassidy – Blood & Whiskey, Vertigo 1998
– Captain Britain and MI-13 #10, Marvel 2009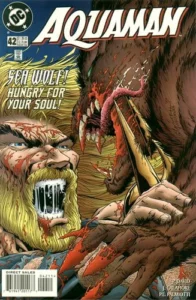 Matt:
– Weird War Tales #93 , DC 1971
– Amazing Spider-Man Vol 1 125, Marvel 1973
– Wolverine: Frist Class #10, Marvel 2009
---
Then it's time to talk about our must-read picks for next week's new comics in the THN Sanctum Sanctorum:
Matt's Pick for Next Week: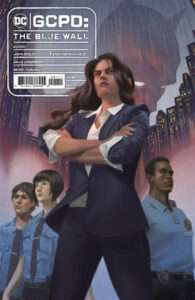 GCPB: The Blue Wall #1
DC, $3.99
Writer: John Ridley
Artist: Stefano Raffaele
Solicit: Still relatively early in her tenure as GCPD commissioner, Renee Montoya sets out to rebuild her department and restore public faith in the historically troubled PD during some of the worst conditions it's ever seen. But Renee can't do it alone-in order for her plan to work, everyone from the topmost officials all the way down to the most fresh-faced new officers must contend with the harsh realities of being a symbol of law and order in a city of super-powered saviors and superhuman lawlessness. DC is proud to present GCPD: The Blue Wall by the stellar team of Academy Award-winning writer John Ridley and artist Stefano Raffaele. This six-part miniseries is a thought-provoking and riveting story of everyday people trying to do good in the midst of a flawed system. No one said protecting a city like Gotham would be easy.
Joe's Pick for Next Week: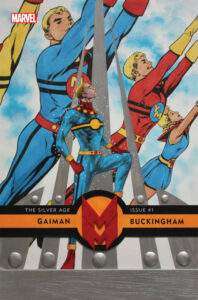 Miracleman: The Silver Age #1
DC, $3.99
Writer: Mark Waid
Artist: Mahmud Asrar
Cover by: Mahmud Asrar
Solicit: Spinning out of the events of both Batman/Superman: World's Finest and Shadow War, father and son will do battle in one of the single most earth-shattering tales ever told!
Deep in the heart of Lazarus Island, the demonic legacy of the al Ghul family line has at last been freed, and the Devil Nezha is out for blood. To reclaim his total domination over planet Earth, Nezha has supercharged magic—anyone who dares use it is overcome by a demonic evil that supercharges their abilities to dangerous, unpredictable, and in some cases, deadly levels! With Damian in Nezha's clutches and Bruce haunted by the return of an old friend, the Dark Knight and the Boy Wonder are pitted against one another in the battle of the century! Legendary writer Mark Waid helms the next epic saga in Batman history, while superstar artist Mahmud Asrar makes his triumphant return to DC!
Trade/Graphic Novel of Next Week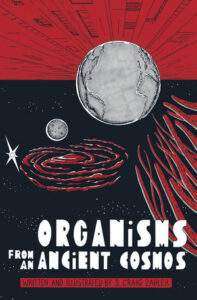 Organisms from an Ancient Cosmos HC
Dark Horse, $39.99
Written and illustrated by S. Craig Zahler
Solicit: A supernatural sci-fi graphic novel written and illustrated by S. Craig Zahler, the award-winning film director of Bone Tomahawk, Brawl on Cell Block 99, and Dragged Across Concrete. An alien spacecraft the size of a city materializes over the Pacific Ocean, and the nations of the world jointly engage this enigmatic and incommunicative visitor with force. This battle results in large-scale destruction on both sides, but does not answer any of the questions that will haunt humanity: What are these utterly inhuman creatures? Where did they come from? Why did they choose to visit our planet? And . . . most importantly . . . are more forces on the way? For the bereaved billionaire Carlton Land, renowned biologist Aimee O'Donnell, and the brilliant but blunt USAAF Chief Scientist Kenneth Yamazaki, these questions must be answered in order to safeguard the future of the human race. Collects the original graphic novel published as an oversized hardcover with black and white art; this story is a haunting odyssey that you will not want to miss.
———-
This Episode's Soundtrack:
All music in this episode is 100% free-use, royalty-free, or used with the express permission of the artist and or label, and all of those other fun words that mean we didn't infringe on any copyrights!
———-
Don't forget about our companion show, THN COVER TO COVER! You can watch the broadcast live on our Facebook page Saturdays at 10:30 AM Central central time, but if you want to chat or talk to us live join our Discord for more info! If you can't be there live leave us a message at 402-819-4894, use our Contact THN link 0r shoot us an mp3 to [email protected].
If you like what you heard, please consider donating! THN is a listener-supported podcast that we aim to keep ad-free and without your support, we don't have a show. You can become a Patron where you'll hear all kinds of Patreon-exclusive content or just make a one-time donation via Paypal because you're a comic-nerd of the highest quality!
Need more THN? Head over to the THN Facebook Fan Page and check out our YouTube channel for extra content you can't find in the show!
Excelsior!