Podcast: Download
Subscribe: Apple Podcasts | Google Podcasts | Spotify | Amazon Music | Android | Stitcher | Blubrry | Podchaser | TuneIn | RSS | More
It's Back Issue Reviews Time!
In this episode, our sentient Cosmic Longbox wants to know all about that sexy shirtless guy with the wings on his ankles from Black Panther Wakanda Forever, Marvel's first anti-hero, Namor the Sub-Mariner. Namor McKenzie (betcha didn't know his last name) was created by Bill Everett way back in 1939 and made his first appearance in Marvel Comics #1 from Timely, the predecessor to Marvel. Since then, Subby has gone through more phases than we can count and we'll take a look at 8 of them starting with his first Silver Age appearance in Marvel Comics. we'll discuss and review eight classic Namor comics using our "Buy It," "Skim It," or "Leave It" rating system which we probably need to put in a bag with a brick and throw it into the ocean but we can't come up with anything better.
---
Back Issue Reviews: 
Matt:
---
Must Read Picks for Next Week!
Matt's Pick: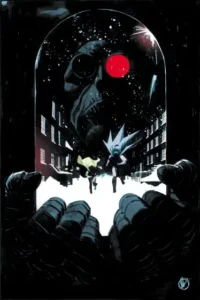 Batman One Bad Day Mr Freeze #1
DC, $7.99
Written by Gerry Duggan
Art by Matteo Scalara
Solict/Setup: Going back to the Dark Knight's early days in Gotham City: Batman and Robin, Dick Grayson, face down the coldest winter Gotham City has ever seen. A winter so cold that Mr. Freeze, Victor Fries, no longer needs his containment suit to survive; he is in an element where he can thrive. Robin empathizes with Mr. Freeze, all Freeze wants to do is save his wife, Nora–but Batman warns Robin not to give his empathy to Victor Fries. He's a man who decided his own fate a long time ago and he deserves none of our warmth. And this winter… he will show his true wickedness and power. The powerhouse creative team of bestselling writer GERRY DUGGAN (X-Men, Deadpool, Arkham Manor) and MATTEO SCALERA (WHITE KNIGHT PRESENTS: HARLEY QUINN, Black Science) brings you Mr. Freeze's most frigid story yet.
Joe's Pick: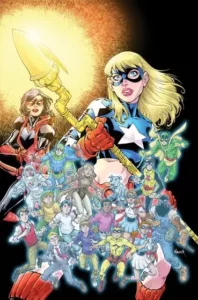 Stargirl: The Lost Children #1
DC Comics, $3.99
Written by Geoff Johns
Art by Todd Nauck
Solict: An epic teenage DC hero event brought to you by Teen Titans writer Geoff Johns and iconic Young Justice illustrator Todd Nauck! When Stargirl of the Justice Society and Green Arrow's ally Red Arrow discover a tragic teenage hero from the past has gone missing, they set out to find him…only to discover he's not the first teenage hero of the Golden Age to have vanished without a trace. But where have they gone? Who are they? And what does the Childminder want with them?
Trade/Graphic Novel Pick: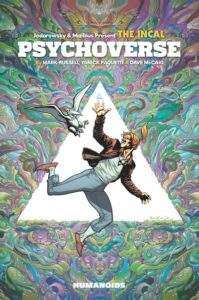 The Incal: Psychoverse HC
Humanoids, $24.99
Written by Mark Russell
Art by Yanick Paquette
Solict/Setup: With Alejandro Jodorowsky and Mobius' The Incal set to be a major motion picture from acclaimed director Taika Waititi, now is the time to explore the brand new shocking and explosive prequel to the legendary and best-selling Incal saga, prepare. Prepare to enter…the Psychoverse. A realm made of pure potential and possibility known as the Psychoverse has declared war on all material reality, and the only ones who can save it are the deadly Metabaron, the swashbuckling Kill Wolfhead, and the bumbling detective John DifFool.
---
This Episode's Soundtrack:
All music in this episode is 100% free-use, royalty-free, or used with the express permission of the artist and or label, and all of those other fun words which mean we didn't infringe on any copyrights!
---
Don't forget about our companion show, THN COVER TO COVER! You can watch the broadcast live on our Facebook page Saturdays at 10:30 AM Central central time, but if you want to chat or talk to us live join our Discord for more info! If you can't be there live leave us a message at 402-819-4894, use our Contact THN link 0r shoot us an mp3 to [email protected].
If you like what you heard, please consider donating! THN is a listener-supported podcast that we aim to keep ad-free and without your support, we don't have a show. You can become a Patron where you'll hear all kinds of Patreon-exclusive content or just make a one-time donation via Paypal because you're a comic-nerd of the highest quality!
Need more THN? Head over to the THN Facebook Fan Page and check out our YouTube channel for extra content you can't find in the show!
Excelsior!