Podcast: Download
Subscribe: Apple Podcasts | Google Podcasts | Spotify | Amazon Music | Android | Blubrry | Podchaser | TuneIn | RSS | More
Welcome to THN Cover to Cover, recorded LIVE in front of a Discord audience on 11/12/22! This week, we discuss the great Kevin Conroy, Black Panther Wakanda Forever & MORE!
In this mind-melting episode!
You'll hear those THN boys chop it up with their trusty listenerds, talking about the week's nerdy news, comics, movies, TV and the following!
The death of Kevin Conroy, the voice of Batman from the 90's Batman the Animated Series, and things get misty
Our favorite Batman the Animated Series episodes, characters, and how the cartoon changed Batman comics forever.
Doctor Who and a forgotten special starring Rowan Atkinson and Hugh Grant???
James Gunn and the future of the DC cinematic and animated universe!
Joe doesn't think horses are vehicles? Really?
Then it's the return of the Nerd at the Movies segment where Joe and Matt talk about their initial reactions to Black Panther: Wakanda Forever *SPOILER FREE*! Plus, they get into some talk about the possible future of mutants in the MCU!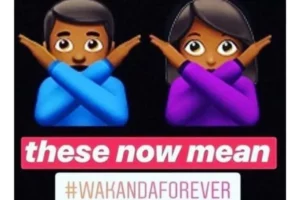 The Question of the Week:
This week's question is courtesy of Joe Reynolds: During the Agent Venom comic Jack O'Lantern was transformed from a boring knock-off Goblin into a truly menacing and dangerous arch-enemy for Agent Venom. Sadly he fell out of use after the Agent Venom run and was killed off. The same run also gave great updates to The Fly and the Crime Master. I really love these small characters have their potential realized. What is your favorite re-invention of a minor or unpopular character?
How does this show work?
THN goes live Saturdays at 10:30 AM Central, to rap with YOU about the week's Nerd News, recent comics, back issues, TV, movies, or whatever topics are bumping around your nerdy comic book brain!
Want to get in on the action? Join our Discord to talk or chat with us live or you can watch the live broadcast on our Facebook page.
If you can't be there live leave a message on the THN Hotline, or send us an MP3 to participate in the best comic book call-in variety show on the Internet!
If you like what you heard, please consider donating! THN is a listener-supported podcast that we aim to keep ad-free and without your support, we don't have a show. You can become a Patron where you'll hear all kinds of Patreon-exclusive content or just make a one-time donation via Paypal because you're a comic-nerd of the highest quality!

Our theme music, and all other music you hear in the show, is 100% free-use, royalty-free, or used with the express permission of the artist, and all of those other fun words that mean we didn't infringe on any copyrights!
Don't forget about our companion show, The Two-Headed Nerd Comic Book Podcast where we review and discuss comics new and old, make our must-read picks for the next week, and give you a preview of our rotating Patreon Extra segment with reading suggestions, creator interviews, answers to your comic questions, and more! CLICK HERE to browse through the THN episode long box!
Need more THN? Join in the fun with your fellow Listenerds on the THN Facebook Fan Page! or visit our YouTube channel for extra content you can't find in the show!
Excelsior!