Podcast: Download
Subscribe: Apple Podcasts | Google Podcasts | Spotify | Amazon Music | Android | Stitcher | Blubrry | Podchaser | TuneIn | RSS | More
Back Issue Comic Reviews from the Cosmic Longbox return!
With Mark Waid's triumphant return to DC and the launch of his Lazurus Planet event, the CLB has us taking a look back at his work with the Big Two publishers, Marvel and DC, so we can examine when and why he became one of the most esteemed creators in the halls of the Ziggurat. As usual, the THN boys will be using their "Buy It," "Skim It," or "Leave It" rating system, but do you really think they have the stones to give their hero, Mr. Waid, a Leave It? Not these fanboys…
---
Back Issue Reviews: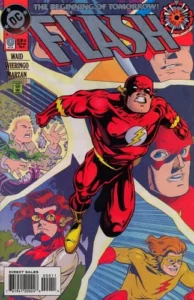 Joe:
Matt:
---
Must Read Picks for Next Week!
Matt's Pick: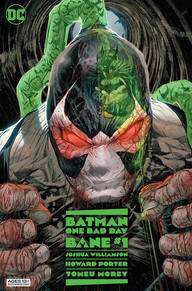 Batman: One Bad Day: Bane
DC, $3.99
Written by Joshua Williamson
Art by Howard Porter
Solict: A PAST, PRESENT, AND FUTURE DESTROYED BY VENOM! Bane broke the Bat–he's one of the only villains to ever truly vanquish the Dark Knight–but is that all he's ever accomplished? Decades from now, Bane is a washed-up wrestler reliving his glory days in the ring, defeating someone dressed like Batman every day. But when he discovers that there's a new source of Venom in the world, he'll do everything he can to shut down the facility it's coming from for good and make sure that no one takes the poison that ruined his life. An epic saga set throughout Bane's life, expanding on the hopes, dreams, regrets, and failures of one of DC's most legendary villains, brought to you by the iconic creative team of Joshua Williamson (Dark Crisis on Infinite Earths, The Flash) and Howard Porter (The Flash, Justice League).
Joe's Pick: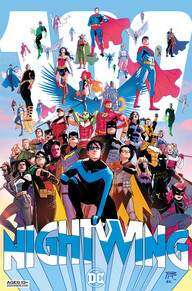 Nightwing #100
DC Comics, $6.99
Written by Tom Taylor
Art by Various
Solict: Art by Bruno Redondo, Rick Leonardi, Scott McDaniel, Mikel Janin, and Javier Fernandez. Come join us with big smiles and even bigger celebrations as Nightwing hits its milestone issue #100! Cheer how far we've come by looking through the decades at what has made Nightwing a beloved hero. What better way to celebrate than with familiar friends and artists? Then, with Heartless creating a lair in the heart of Bludhaven to take Blockbuster's throne, Nightwing will follow suit, setting up a headquarters of his own…with the help of some friends who helped make him who he is now, of course!

Trade/Graphic Novel Pick: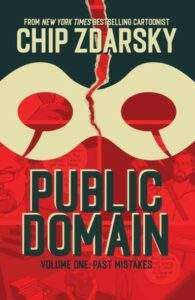 Public Domain TPB
Image Comics, $16.99
Written and drawn by Chip Zdarsky
Solict: Syd Dallas is responsible for pop culture's greatest hero: THE DOMAIN! But his sons Miles and David have a complicated relationship with both the creation and their creator. Can they convince their dad to fight for their family's legacy? This fun and heartfelt series written and illustrated by Eisner winner CHIP ZDARSKY (SEX CRIMINALS, Daredevil) explores a WILD ALTERNATE WORLD where comic book creators aren't properly acknowledged or compensated for their creations!! Crazy, I know!! Collects PUBLIC DOMAIN #1-5.
---
This Episode's Soundtrack:
All music in this episode is 100% free-use, royalty-free, or used with the express permission of the artist and or label, and all of those other fun words which mean we didn't infringe on any copyrights!
---
Don't forget about our companion show, THN COVER TO COVER! You can watch the broadcast live on our Facebook page Saturdays at 10:30 AM Central central time, but if you want to chat or talk to us live join our Discord for more info! If you can't be there live leave us a message at 402-819-4894, use our Contact THN link 0r shoot us an mp3 to [email protected].
If you like what you heard, please consider donating! THN is a listener-supported podcast that we aim to keep ad-free and without your support, we don't have a show. You can become a Patron where you'll hear all kinds of Patreon-exclusive content or just make a one-time donation via Paypal because you're a comic-nerd of the highest quality!
Need more THN? Head over to the THN Facebook Fan Page and check out our YouTube channel for extra content you can't find in the show!
Excelsior!