Podcast: Download
Subscribe: Apple Podcasts | Google Podcasts | Spotify | Amazon Music | Android | Stitcher | Blubrry | Podchaser | TuneIn | RSS | More
Welcome to EPISODE 503 of the Two-Headed Nerd Comic Book Podcast! This week, we discuss the upcoming Young Alfred show Pennyworth, CW Cooke and Travis Hymel's L.U.C.H.A. (CLICK HERE TO SUPPORT!), and our thoughts on Daredevil's return to Netflix and the cancellation of Luke Cage.
Plus, we review Owlin's How Do You Smoke a Weed? in our Take a Look, It's In a Book segment!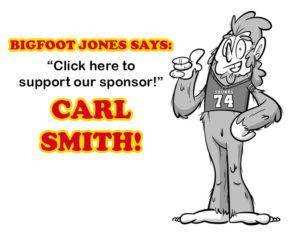 Don't forget about our companion show, THN Cover to Cover! Listen to this episode or CLICK HERE for details about participating in the best comic book call-in variety show on the Internet.
And when you're done listening to this week's episode, head over to the THN Forums to discuss it with your fellow Listenerds!
If you like what you heard, please consider donating! We can't make this show without you and we are so thankful for your support. THN is NOW ON PATREON! We also accept one-time donations through PayPal. Donating is simple — just click the DONATE button on the Two-Headed Nerd homepage to find out more!
If you'd like to to support THN while doing your regular Amazon shopping, click these links! –>
Joe's Main Review:
Books of Magic #1 from DC Vertigo Comics by Kat Howard and Tom Fowler
Matt's Main Review:
Lodger #1 from IDW Black Crown by David and Maria Lapham
Joe's Ludicrous Speed Reviews:
Mystery Science Theater 3000 #2 (Dark Horse)
Old Lady Harley #1 (DC)
Spider-Gwen: Ghost Spider #1 (Marvel)
Black Panther Vs. Deadpool #1 (Marvel)
Matt's Ludicrous Speed Reviews:
Judge Dredd: Toxic #1 (IDW)
The Whispering Dark #1 (Dark Horse)
Mars Attacks #1 (Dynamite)
Dead Kings #1 (Aftershock)
Picks for next week:
Joe — Edgar Allan Poe's Snifter of Terror #1 from Ahoy Comics by Tom Peyer, Mark Russell, and various
Matt — Planet of the Apes: Time of Man #1 from BOOM! Studios by Dan Abnett, Phillip Kennedy, David F. Walker, and Carlos Magno
Trade/Graphic Novel of the Week:
FTL Y'All! – Tales from the Age of the $200 Warp Drive GN from Iron Circus Comics by Various
Tune in to the BRAND NEW TwoHeadedNerd.com! You can subscribe to ALL of THN's updates, including the weekly episodes and all of the written content from the THN Love Slaves, by entering your e-mail address into the subscription form on the right side of the page. Have no fear: your e-mail address will NEVER be sold or spammed.
You can subscribe to the show on iTunes! CLICK HERE to visit our page in the iTunes store and subscribe!

You can also find Two-Headed Nerd on Stitcher Radio!
Our theme music, and all other music you hear in the show, is 100% free-use, royalty-free, and all of those other fun words that mean we didn't infringe on any copyrights!