Podcast: Download
Subscribe: Apple Podcasts | Google Podcasts | Spotify | Amazon Music | Android | Blubrry | Podchaser | TuneIn | RSS | More
Welcome to Two-Headed Nerd #523: Into the Gamerverse! This week, we discuss new developments surrounding Phase 4 of the Marvel Cinematic Universe, news of a What If? animated series coming Disney+, and the upcoming crossover between Justice League and Jeff Lemire's Black Hammer.
Plus, Jason Sacks is back with all of the Shang Chi details you'll ever need in our Who the Hell Is This Guy segment.
Don't forget about our companion show, THN Cover to Cover! Listen to this episode or CLICK HERE for details about participating in the best comic book call-in variety show on the Internet.
And when you're done listening to this week's episode, head over to the THN Forums to discuss it with your fellow Listenerds!
If you like what you heard, please consider donating! We can't make this show without you and we are so thankful for your support. THN is NOW ON PATREON! We also accept one-time donations through PayPal. Donating is simple — just click the DONATE button on the Two-Headed Nerd homepage to find out more!
If you'd like to to support THN while doing your regular Amazon shopping, click these links! –>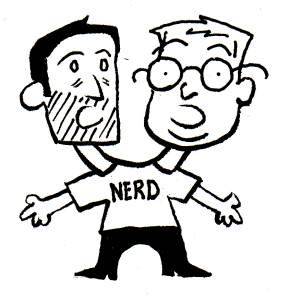 Joe's Main Review:
Invisible Kingdom #1 from Dark Horse Comics by G. Willow Wilson and Christian Ward
Matt's Main Review:
Lazarus Risen #1 from Image Comics by Greg Rucka and Michael Lark
Joe's Ludicrous Speed Reviews:
Firefly: Bad Company #1 (BOOM!)
Pearl #7 (DC/Jinxworld)
Avengers: No Road Home #6 (Marvel)
Marvel's Spider-Man: City at War #1 (Marvel)
Matt's Ludicrous Speed Reviews:
Spider-Man: Life Story #1 (Marvel)
The Life and Death of Toyo Harada #1 (Valiant)
Dungeons & Dragons: A Darkened Wish #1 (IDW)
Dark Red #1 (Aftershock)
Picks for next week:
Joe and Matt: Detective Comics #1000 from DC Comics by Pete Tomasi, Doug Mahnke, and Various
Trade/Graphic Novel of the Week:
Crowded Vol. 1 TP from Image Comics by Christopher Sebela, Ro Stein, and Ted Brandt

Tune in to the BRAND NEW TwoHeadedNerd.com! You can subscribe to ALL of THN's updates, including the weekly episodes and all of the written content from the THN Love Slaves, by entering your e-mail address into the subscription form on the right side of the page. Have no fear: your e-mail address will NEVER be sold or spammed.
You can subscribe to the show on iTunes! CLICK HERE to visit our page in the iTunes store and subscribe!

You can also find Two-Headed Nerd on Stitcher Radio!
Featured music in this episode comes courtesy of Chiptunes = WIN:
Boy meets Robot – Make Me Real
Ceres Sol – Stig
Resonation – Auxcide
don'tblinkoryou'lldie – YOURLOSS
_Ionizer – Remnants of the Night
Temu Music – Descent n2 Funk  [Danny Elfman's '89 'Batman' score FUNKAFIED] – Soundcloud
Ello Costello – Mystify
Carl Douglas – Kung Fu Fighting (Groove Mind Bootleg)
Our theme music, and all other music you hear in the show, is 100% free-use, royalty-free, and all of those other fun words that mean we didn't infringe on any copyrights!