Podcast: Download
Subscribe: Apple Podcasts | Google Podcasts | Spotify | Amazon Music | Android | Blubrry | Podchaser | TuneIn | RSS | More
Welcome to Two-Headed Nerd #530: The Picard Nipple! This week, we discuss Marvel's relentless expansion of the Conan franchise, the first trailers for Terminator: Dark Fate and Star Trek: Picard, and Tom King's early departure from Batman.
Plus, we journey to the past with JD Gotta Ketcham All for another Tales from the Marvel Lake House segment.
Don't forget about our companion show, THN Cover to Cover! Listen to this episode or CLICK HERE for details about participating in the best comic book call-in variety show on the Internet.
And when you're done listening to this week's episode, head over to the THN Forums to discuss it with your fellow Listenerds!
If you like what you heard, please consider donating! We can't make this show without you and we are so thankful for your support. THN is NOW ON PATREON! We also accept one-time donations through PayPal. Donating is simple — just click the DONATE button on the Two-Headed Nerd homepage to find out more!
If you'd like to to support THN while doing your regular Amazon shopping, click these links! –>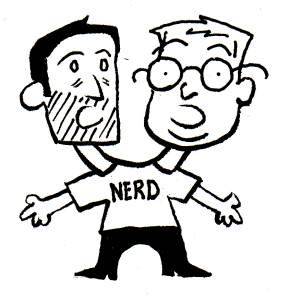 Joe's Main Review:
Heroes In Crisis #1 from DC Comics by Tom King and Clay Mann
Matt's Main Review:
Batman: Last Knight on Earth #1 from DC Comics by Scott Snyder and Greg Capullo
Joe's Ludicrous Speed Reviews:
Superman: Leviathan Rising Special #1 (DC)
Angel #1 (BOOM!)
Star Wars: The Original Marvel Years #108 (Marvel)
Stranger Things: Six #1 (Dark Horse)
Matt's Ludicrous Speed Reviews:
Hellboy Vs. Lobster Johnson: The Ring of Death One Shot (Dark Horse)
X-Men Grand Design: X-Tinction #1 (Marvel)
She Said Destroy #1 (Vault)
Killer Groove #1 (Aftershock)
Picks for next week:
Joe: Thumbs #2 from Image Comics by Sean Lewis and Hayden Sherman
Matt: Ignited #1 from Humanoids by Mark Waid, Kwanza Osajyefo, and Philippe Briones
Trade/Graphic Novel of the Week:
The Grand Abyss Hotel Original HC GN from BOOM! Studios by Maros Prior and David Rubin

Tune in to the BRAND NEW TwoHeadedNerd.com! You can subscribe to ALL of THN's updates, including the weekly episodes and all of the written content from the THN Love Slaves, by entering your e-mail address into the subscription form on the right side of the page. Have no fear: your e-mail address will NEVER be sold or spammed.
You can subscribe to the show on iTunes! CLICK HERE to visit our page in the iTunes store and subscribe!

You can also find Two-Headed Nerd on Stitcher Radio!
Featured music in this episode comes courtesy of Chiptunes = WIN, Artlist.io, and SoundCloud:
DJ RX-78 – Godzilla March BreakBeat
Automoton – Arcane Toaster, Courtesy of Chiptunes = Win
The Final Performance – Roland Bingaman
Divided Skies – Trash 80, Courtesy of Chiptunes = Win
Dolphin AF – KubbI, Courtesy of Chiptunes = Win
The Last Human Left on Earth – Rob Cawley
The Expidition – Cody martin
The One Eyed Captain – Ian Post
Staring – Muted
Beyond a
Our theme music, and all other music you hear in the show, is 100% free-use, royalty-free, and all of those other fun words that mean we didn't infringe on any copyrights!