Podcast: Download
Subscribe: Apple Podcasts | Google Podcasts | Spotify | Amazon Music | Android | Stitcher | Blubrry | Podchaser | TuneIn | RSS | More
Welcome to Two-Headed Nerd #540: Imaginary Cat Cops! This week, we discuss the curious case of Geoff Johns, the rumored Chuckles-centric G.I. Joe film spinoff, and the launch of the AWA Universe with JMS and Deodato's The Resistance.
Plus, we bring Chase Magnett to the stand to defend Sam Raimi's controversial Spider-Man 3 in our Defenders segment.
GO TO SKELENAUT.COM TO SUPPORT OUR SPONSOR, JONATHAN SIMS!
CLICK HERE TO PURCHASE SERIOUS CREATURES BY TONY MCMILLEN! 
Don't forget about our companion show, THN Cover to Cover! Listen to this episode or CLICK HERE for details about participating in the best comic book call-in variety show on the Internet.
And when you're done listening to this week's episode, head over to the THN Forums to discuss it with your fellow Listenerds!
If you like what you heard, please consider donating! We can't make this show without you and we are so thankful for your support. THN is NOW ON PATREON! We also accept one-time donations through PayPal. Donating is simple — just click the DONATE button on the Two-Headed Nerd homepage to find out more!
If you'd like to to support THN while doing your regular Amazon shopping, click these links! –>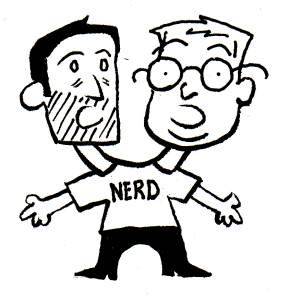 Joe's Main Review:
Once & Future #1 from BOOM! Studios by Kieron Gillen, Dan Mora, and Tamra Bonvillan
Matt's Main Review:
The Watcher #1 from Zenescope by Ralph Tedesco, Victoria Rau, and Julius Abrera
Joe's Ludicrous Speed Reviews:
The White Trees #1 (Image)
Serious Creatures #1 (Bounce House)
Titans: Burning Rage #1 (DC)
Gwenpool Strikes Back #1 (Marvel)
Matt's Ludicrous Speed Reviews:
Absolute Carnage: Scream One-Shot (Marvel)
Omni #1 (Humanoids/H1)
Conan the Barbarian: Exodus #1 (Marvel)
Age of Conan: Valeria #1 (Marvel)
Picks for next week:
Joe: Pearl #12 from DC Comics/Jinxworld by Brian Michael Bendis and Michael Gaydos
Matt: Bad Reception #1 from Aftershock by Juan Doe
Trade/Graphic Novel of the Week:
Spencer & Locke Vol. 2 TP from Action Lab/Danger Zone by David Pepose and Jorge Santiago Jr.
Tune in to the BRAND NEW TwoHeadedNerd.com! You can subscribe to ALL of THN's updates, including the weekly episodes and all of the written content from the THN Love Slaves, by entering your e-mail address into the subscription form on the right side of the page. Have no fear: your e-mail address will NEVER be sold or spammed.
You can subscribe to the show on iTunes! CLICK HERE to visit our page in the iTunes store and subscribe!

You can also find Two-Headed Nerd on Stitcher Radio!
Featured music in this episode comes courtesy of Chiptunes = WIN, Artlist.io, and SoundCloud:
Godzilla March BreakBeat by DJ RX-78, Soundcloud.com
Happy Kill Lucky by Freeo courtesy of Chiptunes = Win, via bandcamp.com
Influenza by SMOKEMACHINES, Soundcloud.com
Revelations by Tristan Barton, Artlist.io
Tekken Music – Electro House mix by Tekken Music, Soundcloud
Microman opening theme, YouTube
Fast Lane by Anton Vlasov, Artlist.io
They Are Coming by Tomas Herudek, Artlist.io
The People's Court – Rap Beat by DJ Mario, YouTube
Our theme music, and all other music you hear in the show, is 100% free-use, royalty-free, and all of those other fun words that mean we didn't infringe on any copyrights!