Podcast: Download
Subscribe: Apple Podcasts | Google Podcasts | Spotify | Amazon Music | Android | Stitcher | Blubrry | Podchaser | TuneIn | RSS | More
Welcome to Two-Headed Nerd #541: The Horrifying Horse-Man! This week, we discuss the sudden dissolution of the Disney/Sony Spider-Man deal, a slew of new villainous titles from Marvel, and Kevin Smith's upcoming He-Man revival for Netflix
Plus, we look into the past for another installment of Tales from the Marvel Lake House.
GO TO SKELENAUT.COM TO SUPPORT OUR SPONSOR, JONATHAN SIMS!
Don't forget about our companion show, THN Cover to Cover! Listen to this episode or CLICK HERE for details about participating in the best comic book call-in variety show on the Internet.
And when you're done listening to this week's episode, head over to the THN Forums to discuss it with your fellow Listenerds!
If you like what you heard, please consider donating! We can't make this show without you and we are so thankful for your support. THN is NOW ON PATREON! We also accept one-time donations through PayPal. Donating is simple — just click the DONATE button on the Two-Headed Nerd homepage to find out more!
If you'd like to to support THN while doing your regular Amazon shopping, click these links! –>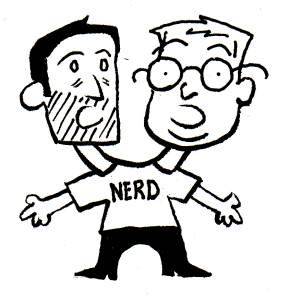 Joe's Main Review:
Pretty Violent #1 from Image Comics by Derek Hunter, Jason Young, and Spencer Holt
Matt's Main Review:
Bad Reception #1 from Aftershock Comics by Juan Doe
Joe's Ludicrous Speed Reviews:
Ghost-Spider #1 (Marvel)
Transformers '84 #0 (IDW)
Year of the Villain: Black Mask #1 (DC)
Pearl #12 (DC/Jinxworld)
Matt's Ludicrous Speed Reviews:
Strayed #1 (Dark Horse)
Adventure Finders: Edge of Empire #1 (Action Lab)
Headless #1 (Scout)
Planet Caravan #1 (Scout)
Picks for next week:
Joe: Batman/Superman #1 from DC Comics by Joshua Williamson and David Marquez
Matt: MALL #1 from Vault Comics by Michael Moreci and Gary Dauberman
Trade/Graphic Novel of the Week:
X-Men Grand Design: X-Tinction TP from Marvel Comics by Ed Piskor

Tune in to the BRAND NEW TwoHeadedNerd.com! You can subscribe to ALL of THN's updates, including the weekly episodes and all of the written content from the THN Love Slaves, by entering your e-mail address into the subscription form on the right side of the page. Have no fear: your e-mail address will NEVER be sold or spammed.
You can subscribe to the show on iTunes! CLICK HERE to visit our page in the iTunes store and subscribe!

You can also find Two-Headed Nerd on Stitcher Radio!
Featured music in this episode comes courtesy of Chiptunes = WIN, Artlist.io, and SoundCloud:
Godzilla March BreakBeat by DJ RX-78, Soundcloud.com
HEYYEYAAEYAAAEYAEYAA by SlackCircus, Youtube.com
Arrestere by Jon Greco of Weird at Last courtesy of Chiptunes = Win, Bandcamp.com
Fallen by Kevin Graham, Artlist.io
X-Men Sega Genesis Full Original Soundtrack, Youtube.com
Puddles by Stanley Gurvich, Artlist.io
Cookie Dough instrumental
The Finale by Francesco D'Andrea, Artlist.io
Our theme music, and all other music you hear in the show, is 100% free-use, royalty-free, and all of those other fun words that mean we didn't infringe on any copyrights!