Podcast: Download
Subscribe: Apple Podcasts | Google Podcasts | Spotify | Amazon Music | Android | Stitcher | Blubrry | Podchaser | TuneIn | RSS | More
Welcome to Two-Headed Nerd #546: Madea Fatigue! This week, we discuss the early cancelation of Hulu's Ghost Rider series, DC delaying the Birds of Prey relaunch to make it "more mature," reports of Kevin Feige developing a Star Wars film, and Sony and Disney making nice to keep Spider-Man in the MCU.
Plus, we jump in the Wizard Way Back Machine to take a look at the state of the industry in October 1995.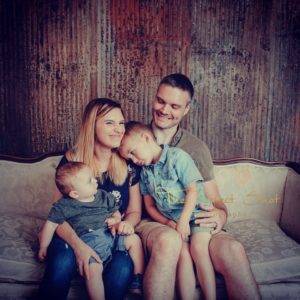 CLICK HERE TO DONATE TO OUR FUNDRAISER FOR THE FAMILY OF OUR FRIEND, MATT HUCKINS. If you don't have Facebook, contact us and we can arrange to make the donation on your behalf.
If you'd rather show your support my providing a meal for the family, CLICK HERE.
However you choose to help, please SPREAD THE WORD!
Don't forget about our companion show, THN Cover to Cover! Listen to this episode or CLICK HERE for details about participating in the best comic book call-in variety show on the Internet.
And when you're done listening to this week's episode, head over to the THN Forums to discuss it with your fellow Listenerds!
If you like what you heard, please consider donating! We can't make this show without you and we are so thankful for your support. THN is NOW ON PATREON! We also accept one-time donations through PayPal. Donating is simple — just click the DONATE button on the Two-Headed Nerd homepage to find out more!
If you'd like to to support THN while doing your regular Amazon shopping, click these links! –>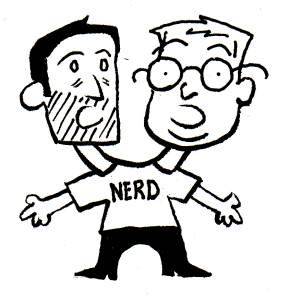 Joe's Main Review:
Copra #1 from Image Comics by Michel Fiffe

Matt's Main Review:
Ghost Rider #1 from Marvel Comics by Ed Brisson and Aaron Kuder
Joe's Ludicrous Speed Reviews:
Ruby Falls #1 (Dark Horse/Berger Books)
Awry #1 (Action Lab/Danger Zone)
Absolute Carnage: The Immortal Hulk One-Shot (Marvel)
Contagion #1 (Marvel)
Matt's Ludicrous Speed Reviews:
Grendel: Devil's Odyssey #1 (Dark Horse)
Nomen Omen #1 (Image)
Strange Skies Over East Berlin #1 (BOOM!)
The Green Lantern #12 (DC)
Picks for next week:
Joe: Hellmouth #1 from BOOM! Studios by Jordie Bellaire, Jereamy Lambert, and Elonora Carlini
Matt: Doctor Doom #1 from Marvel Comics by Christopher Cantwell and Salvador Larocca
Trade/Graphic Novel of the Week:
Edgar ALlan Poe's Snifter of Terror Vol. 1 TP from Ahoy Comics by Tom Peyer, Peter Snejbjerg, and Various
Tune in to the BRAND NEW TwoHeadedNerd.com! You can subscribe to ALL of THN's updates, including the weekly episodes and all of the written content from the THN Love Slaves, by entering your e-mail address into the subscription form on the right side of the page. Have no fear: your e-mail address will NEVER be sold or spammed.
You can subscribe to the show on iTunes! CLICK HERE to visit our page in the iTunes store and subscribe!

You can also find Two-Headed Nerd on Stitcher Radio!
Featured music in this episode comes courtesy of Chiptunes = WIN, Artlist.io, and SoundCloud:
Godzilla March BreakBeat by DJ RX-78, Soundcloud.com
Purple Trampoline by Tokyo Elvis vourtesy of Chiptunes = Win, Bandcamp.com
Disco Highway by Elad Perez, Artlist.io
Dreams ~ 1MID by YZYX courtesy of Chiptunes = Win, Bandcamp.com
The A-Team Soundtrack, The A-Team Prepares for War, Youtube.com
Don't Stop by DEFENSE MECHANISM courtesy of Chiptunes = Win, Bandcamp.com
Chaos Bleeds from the Buffy the Vampire Slayer Game OST via Xbox 360
Shivers No Blunt by Ballerina, Artlist.io
Gangstas Pradise by Coolio Kareoke version, Youtube.com
Our theme music, and all other music you hear in the show, is 100% free-use, royalty-free, and all of those other fun words that mean we didn't infringe on any copyrights!