Podcast: Download
Subscribe: Apple Podcasts | Google Podcasts | Spotify | Amazon Music | Android | Stitcher | Blubrry | Podchaser | TuneIn | RSS | More
Welcome to Two-Headed Nerd #547: Hellmouf! This week, we discuss more New York City Comic-Con news than you can shake a stick at!
Plus, we rap about the premieres of The CW's Batwoman and Genndy Tartakovsky's Primal in the return of Nerd TV.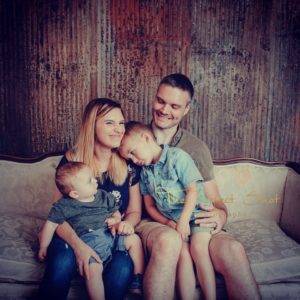 CLICK HERE TO DONATE TO OUR FUNDRAISER FOR THE FAMILY OF OUR FRIEND, MATT HUCKINS. If you don't have Facebook, contact us and we can arrange to make the donation on your behalf.
If you'd rather show your support my providing a meal for the family, CLICK HERE.
However you choose to help, please SPREAD THE WORD!
Don't forget about our companion show, THN Cover to Cover! Listen to this episode or CLICK HERE for details about participating in the best comic book call-in variety show on the Internet.
And when you're done listening to this week's episode, head over to the THN Forums to discuss it with your fellow Listenerds!
If you like what you heard, please consider donating! We can't make this show without you and we are so thankful for your support. THN is NOW ON PATREON! We also accept one-time donations through PayPal. Donating is simple — just click the DONATE button on the Two-Headed Nerd homepage to find out more!
If you'd like to to support THN while doing your regular Amazon shopping, click these links! –>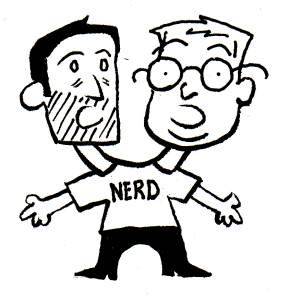 Joe's Main Review:

Matt's Main Review:
Doctor Doom #1 from Marvel Comics by Christopher Cantwell and Salvador Larocca
Joe's Ludicrous Speed Reviews:
The Batman's Grave #1 (DC)
Edgar Allan Poe's Snifter of Terror Vol. 2 #1 (Ahoy)
Hellmouth #1 (BOOM!)
Cobra Kai #1 (IDW)
Matt's Ludicrous Speed Reviews:
Future Fight Firsts: White Fox #1 (Marvel)
Joker/Harley Quinn: Criminal Sanity #1 (DC/Black Label)
Journey to Star Wars: The Rise of Skywalker – Allegiance #1 (Marvel)
Shoplifters Will be Liquidated #1 (Aftershock)
Picks for next week:
Joe & Matt: X-Men #1 from Marvel Comics by Jonathan Hickman and Leinil Yu
Trade/Graphic Novel of the Week:
Things to Do Instead of Killing Yourself GN from Floating World Comics by Jon-Michael Frank and Tara Booth
Tune in to the BRAND NEW TwoHeadedNerd.com! You can subscribe to ALL of THN's updates, including the weekly episodes and all of the written content from the THN Love Slaves, by entering your e-mail address into the subscription form on the right side of the page. Have no fear: your e-mail address will NEVER be sold or spammed.
You can subscribe to the show on iTunes! CLICK HERE to visit our page in the iTunes store and subscribe!

You can also find Two-Headed Nerd on Stitcher Radio!
Featured music in this episode comes courtesy of Chiptunes = WIN, Artlist.io, and SoundCloud:
Godzilla March BreakBeat by DJ RX-78, Soundcloud.com
A Fight you Can't Win by Purely Grey courtesy of Chiptunes = Win, Bandcamp.com
Automation by Arcane Toaster courtesy of Chiptunes = Win, Bandcamp.com
Cocktails at the Nova by David Millins, Soundcloud.com
Ceres Sol by Stig Courtesy of Chiptunes = Win, Bandcamp.com
Up to the Mountain Gate by Der Dustere Tag
Our theme music, and all other music you hear in the show, is 100% free-use, royalty-free, and all of those other fun words that mean we didn't infringe on any copyrights!