Podcast: Download
Subscribe: Apple Podcasts | Google Podcasts | Spotify | Amazon Music | Android | Stitcher | Blubrry | Podchaser | TuneIn | RSS | More
Welcome to Two-Headed Nerd #549: Loud, Rattling Super-Fart! This week, we discuss Jeph Loeb's impending departure from Marvel TV, Mike Mignola's The Forever House, and Brian Michael Bendis' plan to have Superman reveal his secret identity.
Plus, we dissect the first episode of HBO's Watchmen series in our NerdTV segment.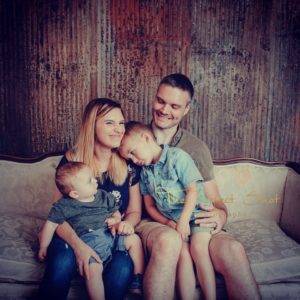 CLICK HERE TO DONATE TO OUR FUNDRAISER FOR THE FAMILY OF OUR FRIEND, MATT HUCKINS. If you don't have Facebook, contact us and we can arrange to make the donation on your behalf.
If you'd rather show your support my providing a meal for the family, CLICK HERE.
However you choose to help, please SPREAD THE WORD!
Don't forget about our companion show, THN Cover to Cover! Listen to this episode or CLICK HERE for details about participating in the best comic book call-in variety show on the Internet.
And when you're done listening to this week's episode, head over to the THN Forums to discuss it with your fellow Listenerds!
If you like what you heard, please consider donating! We can't make this show without you and we are so thankful for your support. THN is NOW ON PATREON! We also accept one-time donations through PayPal. Donating is simple — just click the DONATE button on the Two-Headed Nerd homepage to find out more!
If you'd like to to support THN while doing your regular Amazon shopping, click these links! –>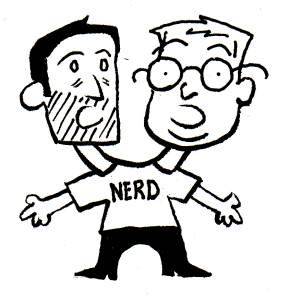 Joe's Main Review:
Marauders #1 from Marvel Comics by Gerry Duggan and Matteo Lolli

Matt's Main Review:
Money Shot #1 from Vault Comics by Tim Seeley, Sarah Beattie, and Rebekah Isaacs
Joe's Ludicrous Speed Reviews:
The Black Ghost #1 & 2 (Comixology Originals)
The Amazing Mary Jane #1 (Marvel)
The Immortal Hulk #25 (Marvel)
Count Crowley: Reluctant Monster Hunter #1 (Dark Horse)
Matt's Ludicrous Speed Reviews:
Black Adam: Year of the Villain #1 (DC)
Kaijumax Season 5 # 1(Oni)
Tomb of the White Horse #1 (Ian Mondrick)
Betty & Veronica Friends Forever: Supernatural Stories #1 (Archie)
Picks for next week:
Joe: Fantastic Four: Grand Design #1 from Marvel Comics by Tom Scioli
Matt: Basket Full of Heads #1 from DC Comics/Black Label/Hill House by Joe Hill and Leomacs
Trade/Graphic Novel of the Week:
Ascender Vol. 1 TP from Image Comics by Jeff Lemire and Dustin Nguyen
Tune in to the BRAND NEW TwoHeadedNerd.com! You can subscribe to ALL of THN's updates, including the weekly episodes and all of the written content from the THN Love Slaves, by entering your e-mail address into the subscription form on the right side of the page. Have no fear: your e-mail address will NEVER be sold or spammed.
You can subscribe to the show on iTunes! CLICK HERE to visit our page in the iTunes store and subscribe!

You can also find Two-Headed Nerd on Stitcher Radio!
Featured music in this episode comes courtesy of Chiptunes = WIN, Artlist.io, and SoundCloud:
Godzilla March BreakBeat by DJ RX-78, Soundcloud.com
Cyborg Enforcers by Jredd Courtesey of Chiptunes = Win, Bancamp.com
80's porn Film Mixtape by DJ BadTriPz, Soundcloud.com
Exotica A Journey by Zerstoren, Soundcloud.com
Pointer by Nanode courtesey of Chiptunes = Win, soundcloud.com
HDK 42 † Tunguska by THE WONDERS OF ATOMIC MUTATION courtesy of Heimat Der Katastrophe, heimatderkatastrophe.bandcamp.com
Fantastic Four theme song from the animated FF show 1967, Youtube
HDK 34 † The weaver in the vault by DOOM CATACOMB courtesy of Heimat Der Katastrophe, heimatderkatastrophe.bandcamp.com
Homecomming by Dya courtesey of Chiptunes = Win, chiptuneswin.bandcamp.com
Our theme music, and all other music you hear in the show, is 100% free-use, royalty-free, and all of those other fun words that mean we didn't infringe on any copyrights!