Podcast: Download
Subscribe: Apple Podcasts | Google Podcasts | Spotify | Amazon Music | Android | Stitcher | Blubrry | Podchaser | TuneIn | RSS | More
Welcome to THN Cover to Cover 8/21/21: What If, Shang-Chi, Substack, the End of Daredevil, DC Teaming Up with WebToon, Jinxworld Heading to Dark Horse & MORE! It's the best comics call-in show on the whole Internets. This week on the show, we're talking about The Suicide Squad, What If, the mass creator exit to Substack, the death of Wizard World, big changes for Tim Drake, and, of course, your answers to the Question of the Week.
This week's question is courtesy of Ryan "Hebruise" Mount via Twitter. One hit wonders! There are certain creators who have had one magical run and then never fully captured that magic again. Let's talk about 'em!
We broadcast live on Zoom and our Facebook page every Saturday at 11AM Central time, to rap with YOU about the week's Nerd News, recent comics, nerdy TV and movies, or whatever topics your hearts desire! Want to get in on the action? Join us on Saturdays via Facebook or our Zoom chat, call the THN Hotline, or send us an MP3 to participate in the best comic book call-in variety show on the Internet!
You can also join in the fun with your fellow Listenerds on the THN Facebook Fan Page! 
Required Reading: Check out the books we mentioned on this week's show!
Wild Blue Yonder by Mike Raicht and Zach Howard
Big Girls, Image
James Kochalka
Grant Morrison's Doom Patrol
Lethargic Lad
Legion of Super-Heroes by Brian Michael Bendis
Batgirl by Kelly Puckett and Daimon Scott
Moon Knight by Max Bemis
Don't forget about our companion show, The Two-Headed Nerd Comic Book Podcast where we review new comics, old comics, and we feature a different rotating segment with reading suggestions, creator interviews, answer your comic questions, and more! CLICK HERE to sort through the THN episode long-box!
Holy Cow! THN is now on Instagram! – CLICK HERE! 
Visit our YouTube channel for extra content you can't find in the show – CLICK HERE!
And when you're done listening to this week's episode, head over to the THN Forums to discuss it with your fellow Listenerds!
If you like what you heard, please consider donating! We can't make this show without you and we are so thankful for your support. THN is NOW ON PATREON! We also accept one-time donations through PayPal. Donating is simple — just click the DONATE button on the Two-Headed Nerd homepage to find out more!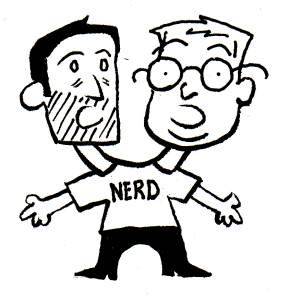 Tune in to the BRAND NEW TwoHeadedNerd.com! You can subscribe to ALL of THN's updates, including the weekly episodes and all of the written content from the THN Love Slaves, by entering your e-mail address into the subscription form on the right side of the page. Have no fear: your e-mail address will NEVER be sold or spammed.
Subscribe to THN on Apple Podcasts
Subscribe to THN on Google Play
You can also find Two-Headed Nerd on Stitcher Radio!
Our theme music, and all  other music you hear in the show, is 100% free-use, royalty-free, and all of those other fun words that mean we didn't infringe on any copyrights!