Podcast: Download
Subscribe: Apple Podcasts | Google Podcasts | Spotify | Amazon Music | Android | Stitcher | Blubrry | Podchaser | TuneIn | RSS | More
The first new comic book reviews of 2023 are here, but we need to talk about the last comics of 2022 first! This episode's comic pile comes from new comic Wednesdays 12/28/22 and 1/4/2023! In this episode, the Nerds are rapping about last week's double-sized Action Comics anniversary issue, Ram V's Batman getting thawed out, the Dead Boy Detectives rejoining the Sandman Universe, Rob Guillory taking a break from writing about food, and the return of the Gray Hulk? As always, Joe and Matt will be using their rating scale of "Buy It," "Skim It," or "Leave It,"  because, surprise, they didn't come up with anything better over their holiday break. Plus, be sure to check out the THN Extra over at Patreon where the nerds are laying out their Nerd Year Resolutions!
---
New Comic Book Reviews: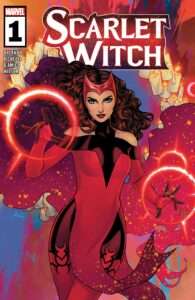 Joe:
Matt:
---
Then it's time to talk about our must-read picks for next week's new comics:
Matt's Pick for Next Week: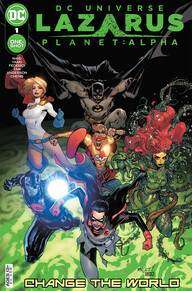 Lazarus Planet Alpha #1
DC, $5.99
Written by Gene Luen Yang and Mark Waid
Art by Billy Tan of Tan Comics and Riccardo Federici
Solict: CHANGE THE WORLD. Following the explosive (literally) events of Batman vs. Robin #4, the Lazarus Volcano has erupted, spewing dangerous and transformative chemicals into Earth's atmosphere! As these Lazarus clouds rain down upon the planet, people across the globe begin to develop strange new abilities, watch their already-extraordinary abilities change, and witness a whole host of chaos unlike anything the DCU has experienced before! It's up to Damian Wayne to put out the distress call for whoever can still hear it: come to the ruins of the Hall of Justice and help save the world! Poison Ivy, Power Girl, Cyborg, Batman, and more answer the call…but why could the fate of all life as we know it rest in the hands of…Monkey Prince?
Joe's Pick for Next Week: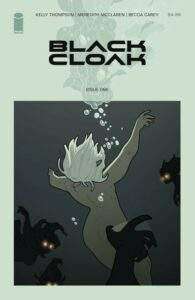 Black Cloak #1
Image Comics, $4.99
Written by Kelly Thompson
Art by Meredith McClaren
Solict: SERIES PREMIERE Eisner Award-winning writer KELLY THOMPSON heads to Image for the first time with BLACK CLOAK, an all-new series with artist MEREDITH McCLAREN! Blade Runner style mixes with SAGA-esque drama in a delectable fantasy/sci-fi blend as two Black Cloaks try to solve the murder of a beloved prince in Kiros, the last city in the known world, before his murder tips the city into war. The mystery begins in a spectacular TRIPLE-LENGTH FIRST ISSUE for $4.99!

Trade/Graphic Novel of Next Week: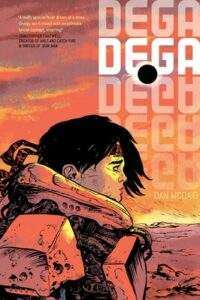 Dega Vol. 1 HC
Oni Press, $21.99
Written and drawn by Dan McDaid
Solict: A crashed ship, a lone survivor, a monstrous secret hiding in the dark under the world. This is Dega, the new graphic novel from Doctor Who, Judge Dredd, and Firefly artist Dan McDaid. Written, illustrated, and lettered by McDaid, Dega delivers a stirring, unsettling blend of hardboiled sci-fi action, hypnagogic surrealism, and existential mystery. Hailed as 'electric… A title you have to read cover to cover and back to front' by Richard Starkings (Elephantmen) and 'Beautiful… Valerian meets Ronin' by mindlessones.com. The clues are all there, but hurry–time is running in…
---
This Episode's Soundtrack:
All music in this episode is 100% free-use, royalty-free, or used with the express permission of the artist and or label, and all of those other fun words that mean we didn't infringe on any copyrights!
---
Don't forget about our companion show, THN COVER TO COVER! You can watch the broadcast live on our Facebook page Saturdays at 10:30 AM Central central time, but if you want to chat or talk to us live join our Discord for more info! If you can't be there live leave us a message at 402-819-4894, use our Contact THN link 0r shoot us an mp3 to [email protected].
If you like what you heard, please consider donating! THN is a listener-supported podcast that we aim to keep ad-free and without your support, we don't have a show. You can become a Patron where you'll hear all kinds of Patreon-exclusive content or just make a one-time donation via Paypal because you're a comic-nerd of the highest quality!
Need more THN? Head over to the THN Facebook Fan Page and check out our YouTube channel for extra content you can't find in the show!
Excelsior!