Podcast: Download
Subscribe: Apple Podcasts | Google Podcasts | Spotify | Amazon Music | Android | Stitcher | Blubrry | Podchaser | TuneIn | RSS | More
New comic book reviews return to the Ziggurat! Our new comic stack comes from New Comic Wednesdays 1/11/23 and 1/18/2023! In this episode, the Nerds sing about Matt Kindt's new spy comic, argue about their favorite angry police chiefs, and betray their beloved Mark Waid (scandal!). As always, Joe and Matt will be using their rating scale of "Buy It," "Skim It," or "Leave It," which they know barely makes any sense but they don't seem to care and no, they can't do any better. Plus, be sure to check out the THN Extra over at Patreon where the Cosmic Shortbox has the nerds talking about Mark Millar's Magic Order and Jason Aaron's Punisher!
---
New Comic Book Reviews: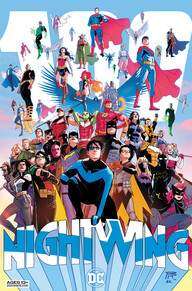 Joe:
Matt:
---
Then it's time to talk about our must-read picks for next week's new comics:
Matt's Pick for Next Week: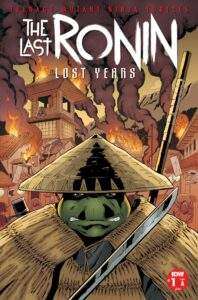 Teenage Mutant Ninja Turtles: The Last Ronin – Lost Years #1
IDW, $4.99
Written by Kevin Eastman and Tom Waltz
Art by Ben Bishop

Solict: In the smash-hit miniseries TMNT: The Last Ronin, readers witnessed the final gut-wrenching days of the Heroes in a Half Shell. For Michelangelo in particular, the march to his heartbreaking last battle was long and dangerous, taking him from New York City, to Japan, across Asia and Europe, and then back home again to administer final justice against those guilty of killing his family. But what happened during those fateful years when he had only the need for vengeance and Master Splinter's journal to guide him? What battles did he fight? What hard lessons did he learn? The time has come to find out as original miniseries writers Kevin Eastman and Tom Waltz join artist Ben Bishop to reveal what adventures the Last Ronin experienced during his vengeful journey. While in the present, a new master, Casey Marie Jones, prepares her young terrapin students to be the next generation of Teenage Mutant Ninja Turtles!
Joe's Pick for Next Week: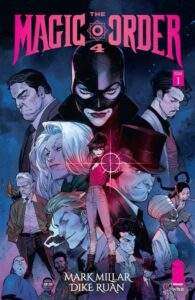 The Magic Order 4 #1
Image Comics, $4.99
Written by Mark Millar
Art by Dike Ruan

Solict: MINISERIES PREMIERE! BRAND NEW ARC! The Magic Order is in turmoil after Cordelia is forced to expel her brother. Whispers of discontent persist among the other wizards. They're tired of the rules they've all been living under-and now a coup is brewing.


Trade/Graphic Novel of Next Week: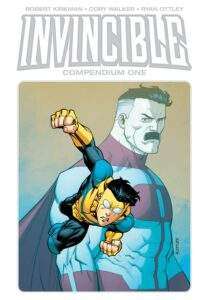 Invincible Compendium HC Vol 01
Image Comics, $99.99
Written By Robert Kirkman
Art by Ryan Ottley and Corey Walker
Solict: To celebrate INVINCIBLE's landmark 20th anniversary, the first 48 issues of the greatest superhero comic in the universe are being collected into one massive hardcover edition exclusive to the direct market! Mark Grayson is just like most everyone else his age except for the fact that his father is Omni-Man, the most powerful superhero on the planet. When Mark develops powers of his own, it's a dream come true. But living up to his father's legacy is only the beginning of Mark's problems. Collects INVINCIBLE #0-47
---
Soundtrack:
All music in this episode is 100% free-use, royalty-free, or used with the express permission of the artist and or label, and all of those other fun words that mean we didn't infringe on any copyrights!
---
Don't forget about our companion show, THN COVER TO COVER! You can watch the broadcast live on our Facebook page Saturdays at 10:30 AM Central central time, but if you want to chat or talk to us live join our Discord for more info! If you can't be there live leave us a message at 402-819-4894, use our Contact THN link 0r shoot us an mp3 to [email protected].
If you like what you heard, please consider donating! THN is a listener-supported podcast that we aim to keep ad-free and without your support, we don't have a show. You can become a Patron where you'll hear all kinds of Patreon-exclusive content or just make a one-time donation via Paypal because you're a comic-nerd of the highest quality!
Need more THN? Head over to the THN Facebook Fan Page and check out our YouTube channel for extra content you can't find in the show!
Excelsior!