Podcast: Download
Subscribe: Apple Podcasts | Google Podcasts | Spotify | Amazon Music | Android | Stitcher | Blubrry | Podchaser | TuneIn | RSS | More
Welcome to Two-Headed Nerd #518: Boom Toobin'! This week, we discuss Archie's expanding film and TV plans, Y the Last Man casting news, and David F' Walker's new self-publishing company.
Plus, we name our favorite comic book couples in another THN Top Five segment.
Don't forget about our companion show, THN Cover to Cover! Listen to this episode or CLICK HERE for details about participating in the best comic book call-in variety show on the Internet.
And when you're done listening to this week's episode, head over to the THN Forums to discuss it with your fellow Listenerds!
If you like what you heard, please consider donating! We can't make this show without you and we are so thankful for your support. THN is NOW ON PATREON! We also accept one-time donations through PayPal. Donating is simple — just click the DONATE button on the Two-Headed Nerd homepage to find out more!
If you'd like to to support THN while doing your regular Amazon shopping, click these links! –>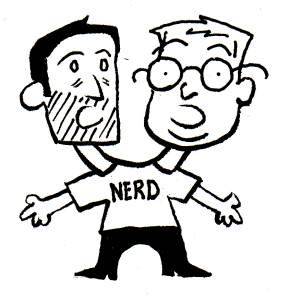 Joe's Main Review:
Wonder Twins #1 from DC Comics by Mark Russell and Stephen Byrne
Matt's Main Review:
Avengers: No Road Home #1 from Marvel Comics by Mark Waid, Al Ewing, Jim Zub, and Paco Medina
Joe's Ludicrous Speed Reviews:
Supergirl #27 (DC)
House of Whispers #6 (Vertigo)
Ms. Marvel #38 (Marvel)
Shatterstar #5 (Marvel)
Matt's Ludicrous Speed Reviews:
Savage Sword of Conan #1 (Marvel)
Army of Darkness/Bubba Ho Tep #1 (Dynamite)
Age of X-Man: Nextgen #1 (Marvel)
Gunning for Hits #2 (Image)
Picks for next week:
Joe — Wolverine and the Infinity Watch #1 from Marvel Comics by Gerry Duggan and Andy MacDonald
Matt — Incursion #1 from Valiant Comics by Andy Diggle and Alex Paknadel
Trade/Graphic Novel of the Week:
Comics Will Break Your Heart HC from Roaring Book Press by Faith Erin Hicks

Tune in to the BRAND NEW TwoHeadedNerd.com! You can subscribe to ALL of THN's updates, including the weekly episodes and all of the written content from the THN Love Slaves, by entering your e-mail address into the subscription form on the right side of the page. Have no fear: your e-mail address will NEVER be sold or spammed.
You can subscribe to the show on iTunes! CLICK HERE to visit our page in the iTunes store and subscribe!

You can also find Two-Headed Nerd on Stitcher Radio!
Our theme music, and all other music you hear in the show, is 100% free-use, royalty-free, and all of those other fun words that mean we didn't infringe on any copyrights!