Podcast: Download
Subscribe: Apple Podcasts | Google Podcasts | Spotify | Amazon Music | Android | Blubrry | Podchaser | TuneIn | RSS | More
Welcome to Two-Headed Nerd #522: Psychic Hemorrhoids! This week, we discuss Mike Deodato Jr. jumping ship from Marvel to Dark Horse, Brian K. Vaughan scripting the upcoming Gundam movie, and rumors that Jason Aaron may be leaving Thor.
Plus, we pwn the SJW Liberal Elite with a glowing Captain Marvel review in our Nerd at the Movies segment.
Don't forget about our companion show, THN Cover to Cover! Listen to this episode or CLICK HERE for details about participating in the best comic book call-in variety show on the Internet.
And when you're done listening to this week's episode, head over to the THN Forums to discuss it with your fellow Listenerds!
If you like what you heard, please consider donating! We can't make this show without you and we are so thankful for your support. THN is NOW ON PATREON! We also accept one-time donations through PayPal. Donating is simple — just click the DONATE button on the Two-Headed Nerd homepage to find out more!
If you'd like to to support THN while doing your regular Amazon shopping, click these links! –>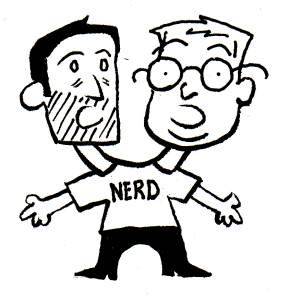 Joe's Main Review:
Assassin Nation #1 from Image Comics by Kyle Starks and Erica Henderson
Matt's Main Review:
Calamity Kate #1 from Dark Horse Comics by Magdalene Visaggio and Corin Howell
Joe's Ludicrous Speed Reviews:
Transformers #1 (IDW)
Batman Who Laughs: The Grim Knight #1 (DC)
Murder Falcon #6 (Image)
The Magnificent Ms. Marvel #1 (Marvel)
Matt's Ludicrous Speed Reviews:
Star Trek Discovery: Captain Saru One-Shot (IDW)
Little Bird #1 (Image)
Age of Conan: Belit #1 (Marvel)
Uncanny X-Men: Winter's End One-Shot (Marvel)
Picks for next week:
Joe — Invisible Kingdom #1 from Dark Horse Comics/Berger Books by G. Willow Wilson and Christian Ward
Matt — Lazarus Risen #1 from Image Comics by Greg Rucka and Michael Lark

Trade/Graphic Novel of the Week:
Vampironica Vol. 1 TP from Archie Comics by Megan and Greg Smallwood

Tune in to the BRAND NEW TwoHeadedNerd.com! You can subscribe to ALL of THN's updates, including the weekly episodes and all of the written content from the THN Love Slaves, by entering your e-mail address into the subscription form on the right side of the page. Have no fear: your e-mail address will NEVER be sold or spammed.
You can subscribe to the show on iTunes! CLICK HERE to visit our page in the iTunes store and subscribe!

You can also find Two-Headed Nerd on Stitcher Radio!
Featured music in this episode comes courtesy of Chiptunes = WIN: Arrestere by Jon Greco of Weird at Last, Out There by don'tblinkoryou'lldie, and Intergalactic Space Mice by WillRock.
Our theme music, and all other music you hear in the show, is 100% free-use, royalty-free, and all of those other fun words that mean we didn't infringe on any copyrights!