Podcast: Download
Subscribe: Apple Podcasts | Google Podcasts | Spotify | Amazon Music | Android | Blubrry | Podchaser | TuneIn | RSS | More
Welcome to Two-Headed Nerd #528: The Oblivion Overalls! This week, we discuss Patrick Gleason and David Marquez swapping publishers, Marvel Comics #1000, and the upcoming Ghost Rider and Helstrom shows.
Plus, we review the Metalshark Bro graphic novel in our Take a Look It's In a Book segment.
Don't forget about our companion show, THN Cover to Cover! Listen to this episode or CLICK HERE for details about participating in the best comic book call-in variety show on the Internet.
And when you're done listening to this week's episode, head over to the THN Forums to discuss it with your fellow Listenerds!
If you like what you heard, please consider donating! We can't make this show without you and we are so thankful for your support. THN is NOW ON PATREON! We also accept one-time donations through PayPal. Donating is simple — just click the DONATE button on the Two-Headed Nerd homepage to find out more!
If you'd like to to support THN while doing your regular Amazon shopping, click these links! –>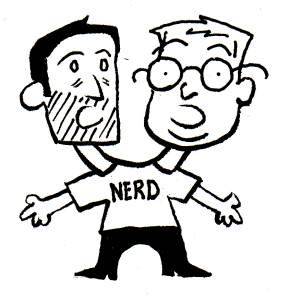 Joe's Main Review:
Eve Stranger #1 from IDW/Black Crown by David Barnett, Philip Bond, and Liz Prince
Matt's Main Review:
Excellence #1 from Image Comics by Brandon Thomas and Khary Randolph
Joe's Ludicrous Speed Reviews:
The Flash #70 (DC)
Murder Falcon #8 (Image)
War of the Realms Strikeforce: The War Avengers #1 (Marvel)
Immortal Hulk #17 (Marvel)
Matt's Ludicrous Speed Reviews:
War of the Realms: Giant Man #1 (Marvel)
Last Stop on the Red Line #1 (Dark Horse)
Invasion 1984 (Rebellion)
Seafoam: A Friend for Madison #1 (Action Lab/Discover)
Picks for next week:
Joe: Action Comics #1011 from DC Comics by Brian Michael Bendis and Steve Epting
Matt: Clue: Candlestick #1 from IDW by Dash Shaw
Trade/Graphic Novel of the Week:
Mister Miracle HC from DC Comics by Tom King and Mitch Gerads

Tune in to the BRAND NEW TwoHeadedNerd.com! You can subscribe to ALL of THN's updates, including the weekly episodes and all of the written content from the THN Love Slaves, by entering your e-mail address into the subscription form on the right side of the page. Have no fear: your e-mail address will NEVER be sold or spammed.
You can subscribe to the show on iTunes! CLICK HERE to visit our page in the iTunes store and subscribe!

You can also find Two-Headed Nerd on Stitcher Radio!
Featured music in this episode comes courtesy of Chiptunes = WIN, Artlist.io, and SoundCloud:
DJ RX-78 – Godzilla March BreakBeat
Scythe – Night Train to Your Town
Theevs – Kingdom Come
Tristan Barton – Revelations
Peter Spacey – Tech Knowledge
Oliver Michael – Metis
No-XS – Handtight
Maurizio Lampugnani – Trampoline
Tom Goldstein – Dream
Tomas Herudek – Roots
Our theme music, and all other music you hear in the show, is 100% free-use, royalty-free, and all of those other fun words that mean we didn't infringe on any copyrights!