Podcast: Download
Subscribe: Apple Podcasts | Google Podcasts | Spotify | Amazon Music | Android | Stitcher | Blubrry | Podchaser | TuneIn | RSS | More
Welcome to Two-Headed Nerd #531: Swamp Trompin'! This week, we discuss Christian Ward and Sami Kavela's Tommy Gun Wizards, Jake Johnson joining the cast of Stumptown, and Tom King co-writing Ava Duvernay's New Gods film.
Plus, we head to the bayou to review the first episode of DC Universe's Swamp Thing in our nerdTV segment.
CLICK HERE TO BUY ADULT CRASH FROM KETTNERD.COM!
CLICK HERE TO FOLLOW KETT ON INSTAGRAM!
Don't forget about our companion show, THN Cover to Cover! Listen to this episode or CLICK HERE for details about participating in the best comic book call-in variety show on the Internet.
And when you're done listening to this week's episode, head over to the THN Forums to discuss it with your fellow Listenerds!
If you like what you heard, please consider donating! We can't make this show without you and we are so thankful for your support. THN is NOW ON PATREON! We also accept one-time donations through PayPal. Donating is simple — just click the DONATE button on the Two-Headed Nerd homepage to find out more!
If you'd like to to support THN while doing your regular Amazon shopping, click these links! –>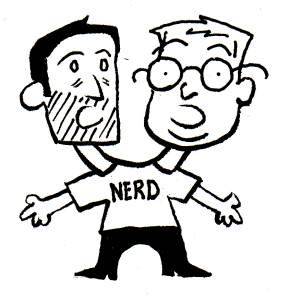 Joe's Main Review:
Thumbs #1 from Image Comics by Sean Lewis and Hayden Sherman
Matt's Main Review:
Ignited #1 from Humanoids H1 by Mark Waid, Kwanza Osajyefo, and Philippe Briones
Joe's Ludicrous Speed Reviews:
Guardians of the Galaxy Annual #1 (Marvel)
Incredible Hulk: Last Call #1 (Marvel)
Batman/Teenage Mutant Ninja Turtle III #2 (DC)
Matt's Ludicrous Speed Reviews:
Black Cat #1 (Marvel)
Bettie Page Unbound #1 (Dynamite)
Category Zero #1 (Scout)
Batman #72 (DC)
Picks for next week:
Joe: Event Leviathan #1 from DC Comics by Brian Michael Bendis and Alex Maleev
Matt: Silver Surfer: Black #1 from Marvel Comics by Donny Cates and Tradd Moore
Trade/Graphic Novel of the Week:
Bravo for Adventure TP from IDW by Alex Toth

Tune in to the BRAND NEW TwoHeadedNerd.com! You can subscribe to ALL of THN's updates, including the weekly episodes and all of the written content from the THN Love Slaves, by entering your e-mail address into the subscription form on the right side of the page. Have no fear: your e-mail address will NEVER be sold or spammed.
You can subscribe to the show on iTunes! CLICK HERE to visit our page in the iTunes store and subscribe!

You can also find Two-Headed Nerd on Stitcher Radio!
Featured music in this episode comes courtesy of Chiptunes = WIN, Artlist.io, and SoundCloud:
DJ RX-78 – Godzilla March BreakBeat, Sound Cloud
Trap Beat – Bigfoot Beats, Sound Cloud
Hypnotize – Lya, Artlist.io
Staruts – Jentu, courtesy of Chiptunes = Win, Bandcamp
Take Me Where I Cannot Stbandstorm – Adam Setus, courtesy of Chiptunes = Win, Bandcamp
Gunsmoke Stage 1 soundtrack from NES, You Tube
Without Escape Jeremy Svenson , Artlist.io
Into the Storm – Ian Post, Artist.io
Dream – Tom Goldstein, Artist.io
Swamp Thing Theme – No clue who wrote it but god bless them
Our theme music, and all other music you hear in the show, is 100% free-use, royalty-free, and all of those other fun words that mean we didn't infringe on any copyrights!