Podcast: Download
Subscribe: Apple Podcasts | Google Podcasts | Spotify | Amazon Music | Android | Stitcher | Blubrry | Podchaser | TuneIn | RSS | More
Welcome to Two-Headed Nerd #532: P.S. I'm Gay! This week, we discuss a potential Django/Zorro film adaptation, rumors of DC Comics shutting down Vertigo, and the sudden cancellation of DC Universe's Swamp Thing.
Plus, we count down our favorite LGBTQIA+ characters in honor of Pride Month in our THN Top Five segment.
Be an LGBTQIA+ Ally! CLICK HERE TO DONATE TO THE TREVOR PROJECT!
Don't forget about our companion show, THN Cover to Cover! Listen to this episode or CLICK HERE for details about participating in the best comic book call-in variety show on the Internet.
And when you're done listening to this week's episode, head over to the THN Forums to discuss it with your fellow Listenerds!
If you like what you heard, please consider donating! We can't make this show without you and we are so thankful for your support. THN is NOW ON PATREON! We also accept one-time donations through PayPal. Donating is simple — just click the DONATE button on the Two-Headed Nerd homepage to find out more!
If you'd like to to support THN while doing your regular Amazon shopping, click these links! –>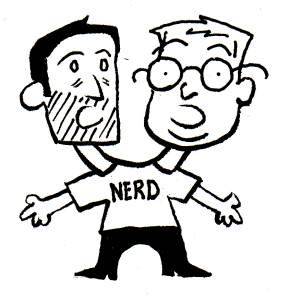 Joe's Main Review:
Event Leviathan #1 from DC Comics by Brian Michael Bendis and Alex Maleev
Matt's Main Review:
Silver Surfer: Black #1 from Marvel Comics by Donny Cates and Tradd Moore
Joe's Ludicrous Speed Reviews:
Jughead's Time Police #1 (Archie)
Trust Fall #1 (Aftershock)
The Ride: Burning Desire #1 (Image)
Rick and Morty Presents Mr. Meeseeks #1 (Oni)
Matt's Ludicrous Speed Reviews:
Red Sonja: Birth of the She-Devil #1 (Dynamite)
Sonata #1 (Image)
Gargantuan #1 (Amigo)
Major X #5 (Marvel)
Picks for next week:
Joe: Superman Year One from DC Comics by Frank Miller and John Romita Jr.
Matt: Usagi Yojimbo #1 from IDW by Stan Sakai
Trade/Graphic Novel of the Week:
Grave TP from IDW by Dan Fraga

Tune in to the BRAND NEW TwoHeadedNerd.com! You can subscribe to ALL of THN's updates, including the weekly episodes and all of the written content from the THN Love Slaves, by entering your e-mail address into the subscription form on the right side of the page. Have no fear: your e-mail address will NEVER be sold or spammed.
You can subscribe to the show on iTunes! CLICK HERE to visit our page in the iTunes store and subscribe!

You can also find Two-Headed Nerd on Stitcher Radio!
Featured music in this episode comes courtesy of Chiptunes = WIN, Artlist.io, and SoundCloud:
DJ RX-78 – Godzilla March BreakBeat, Sound Cloud
Karl Brueggemann – Baddies night out, Bandcamp
Helm – I knew You Would Respond, Bandcamp
Freeo – Happy Kill Lucky
CarboydroM – The Light of justice, Bandcamp
Defense Mechanism – Don't Stop, bandcamp
Village People – YMCA 8Bit, Youtube
Tomas Herudek – Tleskac – Invention, Artlist.io
Ian Post – Rapid Motion, Artlist.io
Glories – Not Everything Not Yet, Artlist.io
Anamanahachi – Houseparty, Bandcamp
Our theme music, and all other music you hear in the show, is 100% free-use, royalty-free, and all of those other fun words that mean we didn't infringe on any copyrights!