Podcast: Download
Subscribe: Apple Podcasts | Google Podcasts | Spotify | Amazon Music | Android | Stitcher | Blubrry | Podchaser | TuneIn | RSS | More
Welcome to Two-Headed Nerd #533: Legion of Thorper-Heroes! This week, we discuss Marvel and DC falling all over each other to announce new titles like Strikeforce, King Thor, Black Widow, Gotham City Monsters, Flash Forward, etc, and the returns of the Justice Society of America and the Legion of Super-Heroes.
Plus, we jump across the pond for another installment of Tales from Mushroom Manor.
Be an LGBTQIA+ Ally! CLICK HERE TO DONATE TO THE TREVOR PROJECT!
Don't forget about our companion show, THN Cover to Cover! Listen to this episode or CLICK HERE for details about participating in the best comic book call-in variety show on the Internet.
And when you're done listening to this week's episode, head over to the THN Forums to discuss it with your fellow Listenerds!
If you like what you heard, please consider donating! We can't make this show without you and we are so thankful for your support. THN is NOW ON PATREON! We also accept one-time donations through PayPal. Donating is simple — just click the DONATE button on the Two-Headed Nerd homepage to find out more!
If you'd like to to support THN while doing your regular Amazon shopping, click these links! –>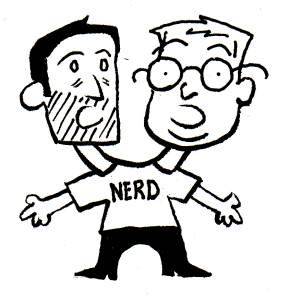 Joe's Main Review:
Superman: Year One #1 from DC Comics/Black Label by Frank Miller, John Romita Jr., Danny Miki, and Alex Sinclair
Matt's Main Review:
Usagi Yojimbo #1 from IDW by Stan Sakai and Tom Luth
Joe's Ludicrous Speed Reviews:
Psi-Lords #1 (Valiant)
Hellboy and the BPRD: The Beast of Vargu #1 (Dark Horse)
Miles Morales: Spider-Man #7 (Marvel)
Trout: The Hollowest Knock #1 (Dark Horse)
Matt's Ludicrous Speed Reviews:
Warlord of Mars Attacks #1 (Dynamite)
Saban's Go Go Power Rangers: Forever Rangers #1 (BOOM!)
Black Badge #11 (BOOM!)
Captain America #11 (Marvel)
Picks for next week:
Joe: War of the Realms #6 from Marvel Comics by Jason Aaron and Russell Dauterman
Matt: The Weatherman Vol. 2 #2 from Image Comics by Jody Leheup and Nathan Fox
Trade/Graphic Novel of the Week:
Rolled & Told HC Vol. 1 from Image Comcis by Various

Tune in to the BRAND NEW TwoHeadedNerd.com! You can subscribe to ALL of THN's updates, including the weekly episodes and all of the written content from the THN Love Slaves, by entering your e-mail address into the subscription form on the right side of the page. Have no fear: your e-mail address will NEVER be sold or spammed.
You can subscribe to the show on iTunes! CLICK HERE to visit our page in the iTunes store and subscribe!

You can also find Two-Headed Nerd on Stitcher Radio!
Featured music in this episode comes courtesy of Chiptunes = WIN, Artlist.io, and SoundCloud:
DJ RX-78 – Godzilla March BreakBeat, Sound Cloud
Transatlantic softball – The One with the Pulsewave, Bandcamp
miroleon – Samurai, Soundcloud
Beatsbury – Samurai, Soundcloud
Isao Tomita – Arabesque, from the album Snowflakes are Dancing
WillRock – Intergalactic Space Mice, Bandcamp
Lufuala Ndonga – Konono N1 (indian Jones remix), Soundcloud
Bida Dupont – Opening, Artlist.io
Roman P – Hope, Artlist.io
DJ RX-78 – Japanese Spiderman theme remix, Soundcloud
Our theme music, and all other music you hear in the show, is 100% free-use, royalty-free, and all of those other fun words that mean we didn't infringe on any copyrights!