Podcast: Download
Subscribe: Apple Podcasts | Google Podcasts | Spotify | Amazon Music | Android | Stitcher | Blubrry | Podchaser | TuneIn | RSS | More
Welcome to Two-Headed Nerd #534: R.I.P. Vertigo! This week, we discuss the return(?) of Battle Chasers, the official demise of Vertigo, and JJ Abrams (and son) joining the Marvel Universe.
Plus, we look to the official THN Historian Jason Sacks to explain the complex history of Love & Rockets in our Who the Hell Is This Guy segment.
Be an LGBTQIA+ Ally! CLICK HERE TO DONATE TO THE TREVOR PROJECT!
CLICK HERE TO SUPPORT LUNA'S MIKE PREZZATO ON PATREON!
Don't forget about our companion show, THN Cover to Cover! Listen to this episode or CLICK HERE for details about participating in the best comic book call-in variety show on the Internet.
And when you're done listening to this week's episode, head over to the THN Forums to discuss it with your fellow Listenerds!
If you like what you heard, please consider donating! We can't make this show without you and we are so thankful for your support. THN is NOW ON PATREON! We also accept one-time donations through PayPal. Donating is simple — just click the DONATE button on the Two-Headed Nerd homepage to find out more!
If you'd like to to support THN while doing your regular Amazon shopping, click these links! –>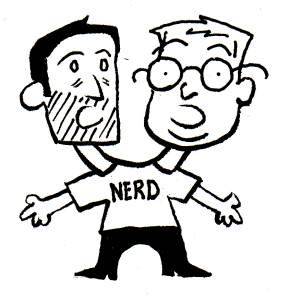 Joe's Main Review:
Luna #1 from Zoptic by Danny Djeljosevic and Mike Prezzato
Matt's Main Review:
The Crow: Hack/Slash #1 from IDW by Tim Seeley and Jim Terry
Joe's Ludicrous Speed Reviews:
Lumen #1 (Bounce House)
Spider-Man Annual #1 (Marvel)
Steel Cage #1 (Ahoy)
War of the Realms #6 (Marvel)
Matt's Ludicrous Speed Reviews:
Wolverine: Exit Wounds #1 (Marvel)
Marilyn Manor #1 (IDW)
Canto #1 (IDW)
Weatherman Vol. 2 #1 (Image)
Picks for next week:
Joe: Lois Lane #1 from DC Comics by Greg Rucka and Mike Perkins
Matt: Space Bandits #1 from Image Comics by Mark Millar and Matteo Scalera
Trade/Graphic Novel of the Week:
Starjammers TP from Marvel Comics by Warren Ellis, Carlos Pacheco, and Various

Tune in to the BRAND NEW TwoHeadedNerd.com! You can subscribe to ALL of THN's updates, including the weekly episodes and all of the written content from the THN Love Slaves, by entering your e-mail address into the subscription form on the right side of the page. Have no fear: your e-mail address will NEVER be sold or spammed.
You can subscribe to the show on iTunes! CLICK HERE to visit our page in the iTunes store and subscribe!

You can also find Two-Headed Nerd on Stitcher Radio!
Featured music in this episode comes courtesy of Chiptunes = WIN, Artlist.io, and SoundCloud:
Godzilla March BreakBeat by DJ RX-78, Sound Cloud
Happy Trails by Gava Alon, Artlist.io
Attack on London by Cody Martin, Artlist.io
Patricide by Cadaverous, Bandcamp
Tone Poem V by chagrin, Soundcloud
Crossroads by Binary Counter, Bandcamp via Chiptunes = Win
And by night we take the Castle by Soleviio, Band camp via Chiptunes = Win
This way by Biba Dupont, Artlist.io
Cowboy Junkies by Ilya Truhanov, Artlist.Io
RAPTOR by Indigo League, Soundcloud.com
Greatest Hat by PROTODOME, Bandcamp via Chitunes = Win
Turns by Jango, Artlist.io
Our theme music, and all other music you hear in the show, is 100% free-use, royalty-free, and all of those other fun words that mean we didn't infringe on any copyrights!