Podcast: Download
Subscribe: Apple Podcasts | Google Podcasts | Spotify | Amazon Music | Android | Stitcher | Blubrry | Podchaser | TuneIn | RSS | More
Welcome to Two-Headed Nerd #537: Hard, Thick Blacks! This week, we discuss a slew of pre-Comic-Con announcements from DC, Tom Scioli's upcoming Fantastic Four: Grand Design, and confirmation of Taika Waititi returning for another Thor film.
Plus, in honor of FF: Grand Design, we invite Kacie Baum to the Ziggurat to tell her own version of the First Family's history in our Kacie Explains it All segment.
CLICK HERE TO LEARN MORE ABOUT CARL SMITH'S MOLEB THE GIANT!
CLICK HERE TO SUPPORT CRIT DICE BY KEVIN COFFEY!
Don't forget about our companion show, THN Cover to Cover! Listen to this episode or CLICK HERE for details about participating in the best comic book call-in variety show on the Internet.
And when you're done listening to this week's episode, head over to the THN Forums to discuss it with your fellow Listenerds!
If you like what you heard, please consider donating! We can't make this show without you and we are so thankful for your support. THN is NOW ON PATREON! We also accept one-time donations through PayPal. Donating is simple — just click the DONATE button on the Two-Headed Nerd homepage to find out more!
If you'd like to to support THN while doing your regular Amazon shopping, click these links! –>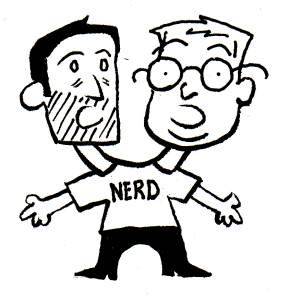 Joe's Main Review:
Superman's Pal Jimmy Olsen #1 from DC Comics by Matt Fraction and Steve Lieber
Matt's Main Review:
Vampirella #1 from Dynamite Entertainment by Christopher Priest and Ergun Gunduz
Joe's Ludicrous Speed Reviews:
Age of X-Man Omega (Marvel)
X-Force #10 (Marvel)
Loki #1 (Marvel)
Collapser #1 (DC/Young Animal)
Matt's Ludicrous Speed Reviews:
The Orville #1 (Dark Horse)
Resonant #1 (Vault)
Blade Runner 2019 #1 (Titan)
The Quiet Kind One-Shot (Dark Horse)
Picks for next week:
Joe: House of X #1 from Marvel Comics by Jonathan Hickman and Pepe Larraz
Matt: Valkyrie: Jane Foster #1 from Marvel Comics by Jason Aaron and Cafu
Trade/Graphic Novel of the Week:
They Called Us Enemy GN from IDW/Top Shelf by George Takei, Harmony Becker, and Various

Tune in to the BRAND NEW TwoHeadedNerd.com! You can subscribe to ALL of THN's updates, including the weekly episodes and all of the written content from the THN Love Slaves, by entering your e-mail address into the subscription form on the right side of the page. Have no fear: your e-mail address will NEVER be sold or spammed.
You can subscribe to the show on iTunes! CLICK HERE to visit our page in the iTunes store and subscribe!

You can also find Two-Headed Nerd on Stitcher Radio!
Featured music in this episode comes courtesy of Chiptunes = WIN, Artlist.io, and SoundCloud:
Godzilla March BreakBeat by DJ RX-78, Soundcloud.com
Bakvgo by Crab Sound via Chiptunes = Win, Bandcamp.com
Fallen by Kevin Graham, Artlist.io
The Big Change by Maurizio Lampugnani, Artlist.io
Peaches by The Stranglers from the album Rattus Novegicus
BulletGun by cactus. via Chiptunes = Win, Bandcamp
HDK 32 † The Nightland by Otto WLAZLO, Bandcamp.
Heroism by Cody Martin, Artlist.io
Opening by Biba Dupont, Artlist.io
Cap Blanc Nez. by Michael Nobler, Artlist.io
Elements by Red City Hero, Artlist.io
Our theme music, and all other music you hear in the show, is 100% free-use, royalty-free, and all of those other fun words that mean we didn't infringe on any copyrights!