Podcast: Download
Subscribe: Apple Podcasts | Google Podcasts | Spotify | Amazon Music | Android | Stitcher | Blubrry | Podchaser | TuneIn | RSS | More
Welcome to Two-Headed Nerd #543: Task Forks X! This week, we discuss Hailee Steinfeld's potential casting as Kate Bishop in Hawkeye, Tom Taylor's upcoming relaunch of the Suicide Squad, Marvel's Incoming special, and the relaunch of Doctor Strange: SURGEON Supreme.
Plus, Official THN Quizmaster Harvard Locust III challenges us to a Blackest Night 10th Anniversary quiz in the return of Ask a Nerd!
GO TO SKELENAUT.COM TO SUPPORT OUR SPONSOR, JONATHAN SIMS!
Don't forget about our companion show, THN Cover to Cover! Listen to this episode or CLICK HERE for details about participating in the best comic book call-in variety show on the Internet.
And when you're done listening to this week's episode, head over to the THN Forums to discuss it with your fellow Listenerds!
If you like what you heard, please consider donating! We can't make this show without you and we are so thankful for your support. THN is NOW ON PATREON! We also accept one-time donations through PayPal. Donating is simple — just click the DONATE button on the Two-Headed Nerd homepage to find out more!
If you'd like to to support THN while doing your regular Amazon shopping, click these links! –>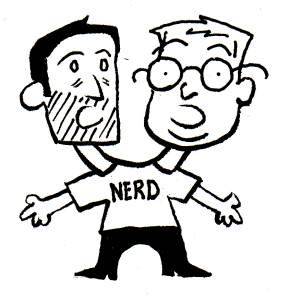 Joe's Main Review:
Trees: Three Fates #1 from Image Comics by Warren Ellis and Jason Howard

Matt's Main Review:
Chastity #1 from Dynamite Entertainment by Leah Williams and Daniel Maine
Joe's Ludicrous Speed Reviews:
Absolute Carnage: Symbiote of Vengeance One-Shot (Marvel
Punisher Kill Krew #2 (Marvel)
Young Justice #8 (DC)
The Riddler: Year of the Villain One-Shot (DC)
Matt's Ludicrous Speed Reviews:
Gotham City Monsters #1 (DC)
Pandemica #1 (IDW)
King Thor #1 (Marvel)
Midnight Sky #1 (Scout)
Picks for next week:
Joe: Spider-Man #1 from Marvel Comics by JJ Abrams, Henry Abrams, and Sara Pichelli
Matt: G.I. Joe #1 from IDW by Paul Allor and Chris Evenhuis
Trade/Graphic Novel of the Week:
Joshua Jace: Minimum Wage Henchman GN from ComicMix by Nicholas Brandt and Scott Arnold

Tune in to the BRAND NEW TwoHeadedNerd.com! You can subscribe to ALL of THN's updates, including the weekly episodes and all of the written content from the THN Love Slaves, by entering your e-mail address into the subscription form on the right side of the page. Have no fear: your e-mail address will NEVER be sold or spammed.
You can subscribe to the show on iTunes! CLICK HERE to visit our page in the iTunes store and subscribe!

You can also find Two-Headed Nerd on Stitcher Radio!
Featured music in this episode comes courtesy of Chiptunes = WIN, Artlist.io, and SoundCloud:
Godzilla March BreakBeat by DJ RX-78, Soundcloud.com
Black Hole Boss by Octicide courtesy of Chiptunes = Win, Bandcamp.com
Darkwater by Throe, Soundcloud.com
Shivers no Blunt by Ballerina, Soundcloud.com
Announcing the End by Atilla Erdelyi, Artlist.io
Turkey Turkey by Kommisar courtesy of Chiptunes = Win, bandcamp.com
Skyward by l1d0 courtesy of Chiptunes = Win, Bandcamp.com
Minimum Wage by They Might Be Giants from the Album Flood
Office Theme Song Metal version by Artificial Fear, Youtube
They're So Incredible by Revenge from the Revenge of the Nerds OST
Our theme music, and all other music you hear in the show, is 100% free-use, royalty-free, and all of those other fun words that mean we didn't infringe on any copyrights!