Podcast: Download
Subscribe: Apple Podcasts | Google Podcasts | Spotify | Amazon Music | Android | Stitcher | Blubrry | Podchaser | TuneIn | RSS | More
Welcome to THN Cover to Cover 7/18/20: All Out of Love! It's the weekly comic book call-in show where YOU control the topics! In Cover to Cover, we discuss the biggest Nerd News, answer the Question of the Week, and talk about whatever nerdy subjects come to mind!
This week's question was submitted by Jason Sacks via the THN Forums: What's a media favorite you loved but just slowly lost interest in? Maybe a comic which started at the top of your read list but which drifted towards the bottom? Or a TV show whose first few seasons you loved but which you ignored when a new season dropped. Or a book series for which you suddenly realized there were multiple books you haven't read, even though you used to read them as soon as they dropped? What are those items and why do you think you lost interest? Example: my wife loved the first few seasons of Gray's Anatomy but when they started replacing characters, she slowly lost interest. She'd watch a few episodes, find herself looking at facebook instead of watching the show, and finally decided to give up on the show.
If you want to participate in Cover to cover, listen to this episode or CLICK HERE for details about participating in the best comic book call-in variety show on the Internet.
Don't forget about our companion show, The Two-Headed Nerd Comic Book Podcast for this week's latest comic book news and reviews! CLICK HERE to find all our episodes!
Visit our YouTube channel for extra content you can't find in the show – CLICK HERE!
And when you're done listening to this week's episode, head over to the THN Forums to discuss it with your fellow Listenerds!
If you like what you heard, please consider donating! We can't make this show without you and we are so thankful for your support. THN is NOW ON PATREON! We also accept one-time donations through PayPal. Donating is simple — just click the DONATE button on the Two-Headed Nerd homepage to find out more!
If you'd like to to support THN while doing your regular Amazon shopping, click these links! –>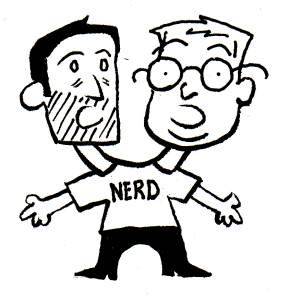 Tune in to the BRAND NEW TwoHeadedNerd.com! You can subscribe to ALL of THN's updates, including the weekly episodes and all of the written content from the THN Love Slaves, by entering your e-mail address into the subscription form on the right side of the page. Have no fear: your e-mail address will NEVER be sold or spammed.
Subscribe to THN on Apple Podcasts
Subscribe to THN on Google Play
You can also find Two-Headed Nerd on Stitcher Radio!
Our theme music, and all other music you hear in the show, is 100% free-use, royalty-free, and all of those other fun words that mean we didn't infringe on any copyrights!