Podcast: Download
Subscribe: Apple Podcasts | Google Podcasts | Spotify | Amazon Music | Android | Stitcher | Blubrry | Podchaser | TuneIn | RSS | More
Welcome to THN Cover to Cover 10/15: She-Hulk, Andor, Hellraiser, Halloween Ends & Your Calls! Recorded LIVE in front of a Discord audience! This week, Joe and Matt discuss a bevy of nerdy topics with the Listenerds, including…
What is Aunt May's full name?
Werewolf By Night and the creepy future of the MCU!
The agony and the ecstasy of the She-Hulk finale
RIP Gambit… Don't worry they already announced a new series for Gambit and Rogue.
The Morlocks and how to hide in the sewers like a complete amature.
Matt defends the cult horror classic Phantasm.
Matt and Joe skewer Halloween Ends.
Superman's Mullet.
Andor talk!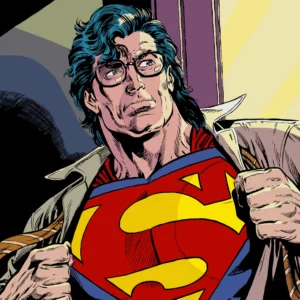 And of course, the Question of the Week, courtesy of Anathmatician via Discord: Question of the week suggestion! In the most recent episode of cover to cover, Brian Domingos flatly refused to accept Namor is a mutant despite Marvel repeatedly making it part of continuity. I respect his consistency on this issue, and it got me thinking: What is the established element of comics continuity which you absolutely refuse to accept, no matter how often companies try and insist that it is the case? For me, it is John Constantine being a superhero. I started reading Constantine in the original issues of Hellblazer, and the idea that he is part of any kind of Justice League, even a dark one, is so weird to me that I can not fit it into my brain.
---
THN goes live Saturdays at 10:30 AM Central, to rap with YOU about the week's Nerd News, recent comics, back issues, TV, movies, or whatever topics are bumping around your nerdy comic book brain!
Want to get in on the action? Join our Discord to talk or chat with us live or you can watch the live broadcast on our Facebook page.
If you can't be there live leave a message on the THN Hotline, or send us an MP3 to participate in the best comic book call-in variety show on the Internet!
If you like what you heard, please consider donating! THN is a listener-supported podcast that we aim to keep ad-free and without your support, we don't have a show. You can become a Patron where you'll hear all kinds of Patreon-exclusive content or just make a one-time donation via Paypal because you're a comic-nerd of the highest quality!

Our theme music, and all other music you hear in the show, is 100% free-use, royalty-free, or used with the express permission of the artist, and all of those other fun words that mean we didn't infringe on any copyrights!
Don't forget about our companion show, The Two-Headed Nerd Comic Book Podcast where we review and discuss comics new and old, make our must-read picks for the next week and give you a preview of our rotating Patreon Extra segment with reading suggestions, creator interviews, answers to your comic questions, and more! CLICK HERE to browse through the THN episode long-box!
Need more THN? Join in the fun with your fellow Listenerds on the THN Facebook Fan Page! or visit our YouTube channel for extra content you can't find in the show!
Excelsior!