Podcast: Download
Subscribe: Apple Podcasts | Google Podcasts | Spotify | Amazon Music | Android | Stitcher | Blubrry | Podchaser | TuneIn | RSS | More
 In this chilling episode, the nerds are tackling new comic reviews from new comic days 10/12 and 10/19. Prepare yourself for some in-depth discussion that moves from the ridiculous to the obscene featuring…
Stealth raccoons
Talking cat wizards
Watchmans and Watchwomens
Miraclemen and Mircalekids
Old Man Namor?
A Wakandan history lesson
and a "tonal pastiche" of Peter Parker curing sick cells with the true nature of dream…or something?
As always, we'll be using our rating system of "Buy It," "Skim It," or "Leave It." And yes, we get it…It's an extremely loose and subjective rating system but we don't know no better…
---
This Week's Reviews: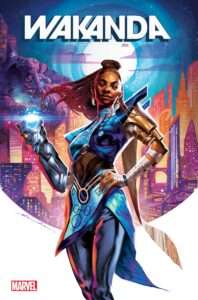 Joe:
10/12
The Chilling Adventures of Salem One-Shot, Archie
Wakanda #1, Marvel
10/19
Miracleman: The Silver Age #1, Marvel
Flashpoint Beyond #6, DC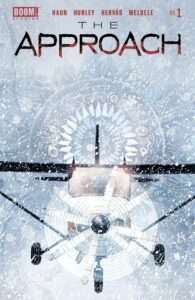 Matt: 
10/12
The Approach #1, Boom Studios
Namor: Conquered Shores #1, Marvel
10/19
Deadly Neighborhood Spider-Man #1, Marvel
Hellboy in Love #1, Dark Horse
---
Then it's time to talk about our must-read picks for next week's new comics for new comic book day 10/26:
Joe's Pick for Next Week: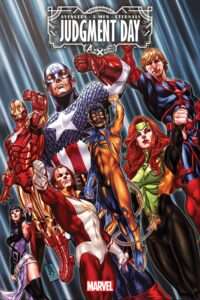 AXE: Judgment Day #6
Marvel, $5.99
Written by Kieron Gillen
Art by Valerio Schiti
Solict: The apocalyptic finale of the event of the year. It's not that nothing will be the same again – it's that unless heroes can find a new way to be heroes, everything will be nothing forever.
Matt's Pick for Next Week: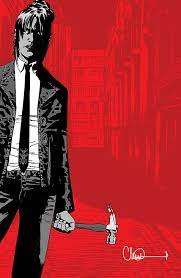 Damn them All #1
Boom Studios, $3.99
Written by Simon Spurrier
Art by Charlie Adlard
Solict: In this new dark supernatural thriller for fans of We Have Demons and Something is Killing the Children, meet Ellie 'Bloody El' Hawthorne: occultist-for-hire. Following the death of Ellie's uncle, an infamous magician and occult detective, the 72 devils of the Ars Goetia are mysteriously freed from their infernal realm. It's now up to Ellie to track down each of these exiled demons and damn them right back to Hell by any means necessary: holy water, conjuration, or just her trusty, rusty claw hammer. Legendary The Walking Dead artist Charlie Adlard teams up with Step By Bloody Step scribe Simon Spurrier to introduce your favorite new occult antihero since John Constantine!
Trade/Graphic Novel of Next Week: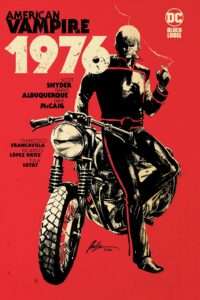 American Vampire 1976 TPB
DC, $19.99
Written by: Scott Snyder
Art by: Rafael Albuquerque
Solict: Paranoia reigns supreme. It's 1976, and this is the final chapter of the Eisner Award-winning American Vampire! At a seedy motorcycle rally in the desert where Skinner Sweet is closer than ever to his death wish, Pearl Jones and a shocking partner track him down for one last, desperate mission as the series that launched the careers of superstars Scott Snyder and Rafael Albuquerque concludes! Collects AMERICAN VAMPIRE 1976 #1-10.
---
This Episode's Soundtrack:
All music in this episode is 100% free-use, royalty-free, or used with the express permission of the artist and or label, and all of those other fun words that mean we didn't infringe on any copyrights!
---
Don't forget about our companion show, THN COVER TO COVER! You can watch the broadcast live on our Facebook page Saturdays at 10:30 AM Central central time, but if you want to chat or talk to us live join our Discord for more info! If you can't be there live leave us a message at 402-819-4894, use our Contact THN link 0r shoot us an mp3 to [email protected].
If you like what you heard, please consider donating! THN is a listener-supported podcast that we aim to keep ad-free and without your support, we don't have a show. You can become a Patron where you'll hear all kinds of Patreon-exclusive content or just make a one-time donation via Paypal because you're a comic-nerd of the highest quality!
Need more THN? Head over to the THN Facebook Fan Page and check out our YouTube channel for extra content you can't find in the show!
Excelsior!