Podcast: Download
Subscribe: Apple Podcasts | Google Podcasts | Spotify | Amazon Music | Android | Stitcher | Blubrry | Podchaser | TuneIn | RSS | More
It's time for more new comic book reviews and the Nerds have a pile of EIGHT new comics to rap about! This episode's stack comes from new comic Wednesdays 11/9 and 11/16 and you'll thrill when you hear about: a bunch of made up Golden Age DC characters, Stargirl issuing an amber alert, Ryan North tackling Marvel's first family, the WildC.A.T.S. new acronym, and Mr. Freeze's bad day! As always, THN will be using their rating system of "Buy It," "Skim It," or "Leave It," and I assure you, the Nerds have read your tweets and emails and are completely aware there are better rating systems. They just don't seem to care. I blame the schools…
---
New Comic Book Reviews: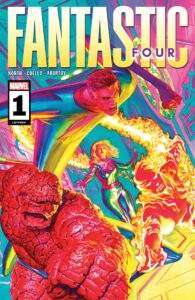 Joe:
11/9
Fantastic Four #1, Marvel
The New Golden Age One-Shot, DC
11/26
Stargirl: The Lost Children #1, DC
Voyagis #1, Image
Matt:
11/9
Traveling to Mars #1, Ablaze 
WildC.A.T.S. (2022) #1, DC
11/26
Batman: One Bad Day – Mr Freeze, DC
Kroma By De Felici #1, Image
---
Then it's time to talk about our must-read picks for next week's new comics:
Matt's Pick for Next Week: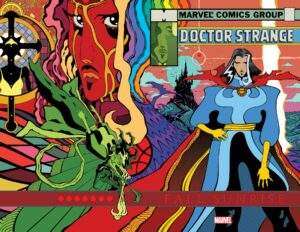 Doctor Strange: Fall Sunrise #1 (of 4)
Marvel Comics, $3.99
Written by Tradd Moore
Art by Tradd Moore
Solict: FROM THE MIND OF TRADD MOORE! Doctor Strange awakens alone in a distant world not his own. Lost of purpose and surrounded by danger, the wandering sorcerer must explore this land of blades and mystery to unravel arcane secrets and escape the deadly horrors that lie in wait! From the fantastical mind of creator Tradd Moore (SILVER SURFER: BLACK) comes a Strange story like you've never seen!
Joe's Pick for Next Week: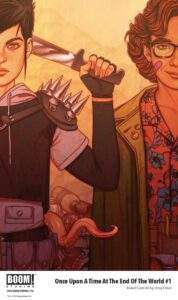 Once Upon a Time at the End of the World #1
BOOM!, $4.99
Written by Jason Aaron
Art by Alexandre Tefenkgi
Solict: In this epic post-apocalyptic tale, Maceo and Mezzy have never met anyone like each other, and they'll need all the help they can get to survive a planet ravaged by environmental catastrophe. This epic trilogy-each issue overflowing with 30 story pages-spans a lifetime as philosophical differences tear at the threads holding Maceo and Mezzy together. Will they, and the earth beneath their feet, ultimately be torn apart? New York Times bestselling, Eisner and Harvey Award-winning, and Marvel flagship writer Jason Aaron (Thor, The Avengers, Southern Bastards) launches his most ambitious creator-owned series to date with the first of three unique artistic partners – Eisner-winning artist Alexandre Tefenkgi (The Good Asian) – to take on a vision of the end of the world that's brutal and nostalgic, whimsical and grounded… and ultimately, timeless.

Trade/Graphic Novel of Next Week: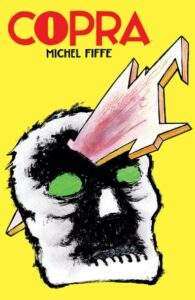 Copra Master Collection HC 01
Image, $39.99
Written and drawn by Michel Fiffe
Solict: COPRA's 10th anniversary kicks off with an oversized hardcover compendium collecting its seminal first twelve issues. From writer/artist MICHEL FIFFE comes the opening salvo of the world's greatest superhero revenge series. Dive into a formalist battle royale of mercenary misfits and celebrate a decade of COPRA with style. Collects COPRA #1-12
---
This Episode's Soundtrack:
All music in this episode is 100% free-use, royalty-free, or used with the express permission of the artist and or label, and all of those other fun words that mean we didn't infringe on any copyrights!
---
Don't forget about our companion show, THN COVER TO COVER! You can watch the broadcast live on our Facebook page Saturdays at 10:30 AM Central central time, but if you want to chat or talk to us live join our Discord for more info! If you can't be there live leave us a message at 402-819-4894, use our Contact THN link 0r shoot us an mp3 to [email protected].
If you like what you heard, please consider donating! THN is a listener-supported podcast that we aim to keep ad-free and without your support, we don't have a show. You can become a Patron where you'll hear all kinds of Patreon-exclusive content or just make a one-time donation via Paypal because you're a comic-nerd of the highest quality!
Need more THN? Head over to the THN Facebook Fan Page and check out our YouTube channel for extra content you can't find in the show!
Excelsior!