Podcast: Download
Subscribe: Apple Podcasts | Google Podcasts | Spotify | Amazon Music | Android | Blubrry | Podchaser | TuneIn | RSS | More
THN talks Henry Cavill out as Superman, the future of James Gunn's DCEU, Avatar memories, and MORE!
Recorded live in front of a Discord audience on 12/17/22, you'll hear Joe and Matt taking calls from the Listenerds, talking about the week's nerdy news, comics, movies, and TV.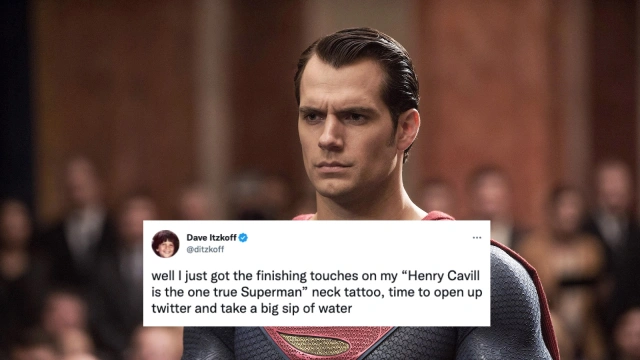 IN THIS FINAL EPISODE OF 2022:
The bumpy road ahead of James Gunn at the Warner Bros. DCEU.
Henry Cavill is OUT as Superman but IN as a Warhammer 40k Spacemarine!
Where do Jaime Madrox's duplicates come from?
A brief history of Bishop's Days of Future Past.
Does Harley Quinn have powers?
Final manga sales numbers from Jim's anime/manga shed!
And of course…
THE QUESTION OF THE WEEK:
What's a comic book rebrand that you love (or wish you could forget)?
HOW DOES THIS SHOW WORK?
THN goes live Saturdays at 10:30 AM Central, to rap with YOU about the week's Nerd News, recent comics, back issues, TV, movies, or whatever topics are bumping around your nerdy brain! We edit the live show and drop it in your podcast feed but if you want the full experience you have to join us LIVE!
Want to get in on the action? Join our Discord to talk or chat with us live or you can just watch the live broadcast on our Facebook page.
If you can't be there live leave a message on the THN Hotline, or send us an MP3 to participate in the best comic book call-in variety show on the Internet!
Our theme music, and all other music you hear in the show, is 100% free-use, royalty-free, or used with the express permission of the artist, and all of those other fun words that mean we didn't infringe on any copyrights!
Need more THN? Join in the fun with your fellow Listenerds on the THN Facebook Fan Page! or visit our YouTube channel for extra content you can't find in the show!
DONATIONS ARE WELCOME!
If you like what you heard, please consider donating! THN is a listener-supported podcast that we aim to keep ad-free and without your support, we don't have a show. You can become a Patron where you'll hear all kinds of Patreon-exclusive content or just make a one-time donation via Paypal because you're a comic nerd of the highest quality!
Excelsior!