Check out Taurin Clarke's cover and Chris Allen's design sheet for BLACK PANTHER #1, on sale June 2023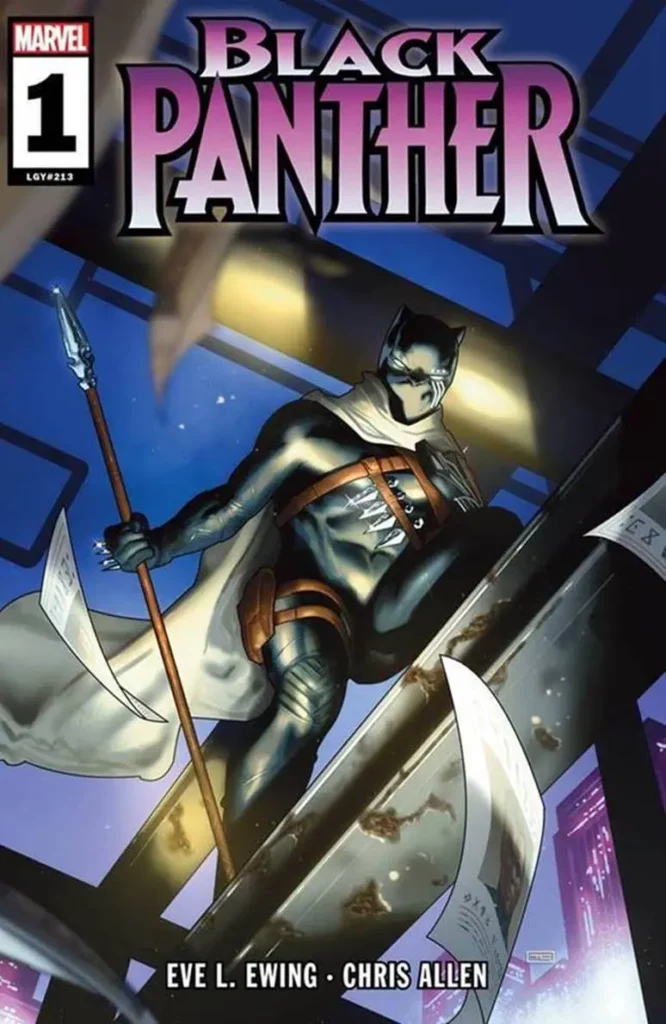 BLACK PANTHER #1
Written by Eve L. Ewing
Art by Chris Allen
Cover by Taurin Clarke
On Sale June 2023
New York, NY— February 24, 2023 — This morning, NBC's TODAY Show revealed the cover and design sheet for the highly anticipated BLACK PANTHER #1. Coming this June, T'Challa returns in the new solo ongoing comic book series by writer Eve L. Ewing (MONICA RAMBEAU: PHOTON, IRONHEART) and Marvel's Stormbreaker artist Chris Allen.
Banished from the throne and a fugitive in his own homelands, T'Challa still can't leave Wakanda without its sworn protector. A king without a crown, he finds new purpose lurking the streets and shadows of the Wakandan city that bears his father's name, BIRNIN T'CHAKA. New direction, new villains, new creative team – get in on the ground floor of Marvel's next smash hit! Get a first look at the revamped design for T'Challa now.
"I am so excited for people to see this character design! T'Challa is going to be looking really different. It's much more edgy and kind of homespun. It's not so sleek and slick. Not giving too much away from the story, he's trying not to be seen. He's kind of working incognito," Ewing told TODAY. "What I can say, honestly, is that we will be seeing Wakanda in a way that we have not seen it ever before."
Eve's new ongoing series follows notable flagship Black Panther runs written by legendary authors, most recently including John Ridley, Ta-Nehisi Coates, and many talented writers who have contributed to other Black Panther and Wakanda series including Nnedi Okorafor, Roxane Gay, Yona Harvey, Evan Narcisse, Bryan Edward Hill, Tochi Onyebuchi, Rembert Browne, and more.
To find a comic shop near you, visit www.comicshoplocator.com