Podcast: Download
Subscribe: Apple Podcasts | Google Podcasts | Spotify | Amazon Music | Android | Stitcher | Blubrry | Podchaser | TuneIn | RSS | More
New comic book reviews return to the Ziggurat!
It's been a while, but we're back with new comic book reviews from NCBDs 2/22/23 and 3/1/2023! In this episode, the Nerds celebrate Superman's new Dawn (of the DCU), Clayface's bad day, one Local Man's disgraced career as an eXtreme superhero. As always, Joe and Matt will be using their rating scale of "Buy It," "Skim It," or "Leave It," which is really reductive when you think about it, but who would expect these dullards to know any better? Plus, be sure to check out the THN Extra over at Patreon where the we debut our brand new segment HOT TAKES (hot takesssssss)!
---
New Comic Book Reviews: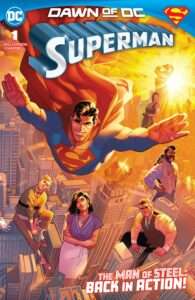 Joe:
Matt:
---
Then it's time to talk about our must-read picks for next week's new comics:
Matt's Pick for Next Week: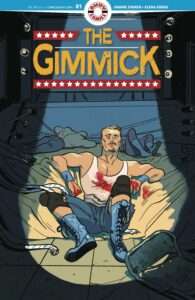 The Gimmick #1
Ahoy Comics, $3.99
Written by Joanne Starer
Art by Elena Gogou
Solict: A hard-hitting action/drama written by rising star Joanne Starer (Sirens of the City)! Pro wrestling champ Shane Bryant's ring persona-his gimmick-is forgettable: he's a 'nice guy.' But his secret is more colorful: he has super strength. And when he punches a fist straight through his opponent's brain-in front of 2.4 million horrified viewers-everything changes. Now Shane needs a new gimmick-and a new life!
Joe's Pick for Next Week: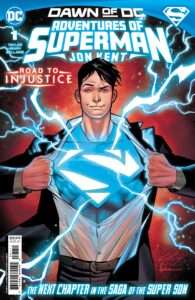 Adventures of Superman: Jon Kent #1
DC Comics, $3.99
Written by Tom Taylor
Art by Clayton Henry
Solict: ANOTHER SUPERMAN HAS FALLEN. Across the Multiverse, Kal-Els are being murdered. Val-Zod, the Superman of Earth-2, believes only one man can help stop the killing-Kal-El's son, Jon Kent! Jon will have to step across dimensions and face the killer of the Kal-Els, the monstrous Ultraman, the man who kidnapped and tortured him for years. And Val-Zod is not acting alone in trying to save the Supermen. Who is the mysterious woman alongside him? And what is her shocking connection to the Super-Family?
Trade/Graphic Novel of Next Week: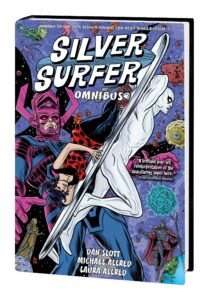 Silver Surfer By Slott and Allred Omnibus HC
Marvel Comics, $100.00
Written by Dan Slott
Art by Mike Allred

Solict: Anywhere and everywhere – hang on! Dan Slott and Michael Allred take the Sentinel of the Spaceways on his wildest ride yet – with a very special companion! Meet Dawn Greenwood, the Earth girl who's enabled the Silver Surfer to see the universe with all-new eyes – and push its boundaries like never before! But that way leads to incredible dangers – like the Never Queen, Warrior One and Jumbonox the Giganormous! From perfect planets to wrathful warriors, from the end of reality to an all-new beginning, they'll travel the length and breadth of space and time – and beyond! But what could ever make Norrin Radd willing to once again serve Galactus? Slott and Allred weave a cosmic-powered story of triumph, tragedy and boundless imagination – including the 2016 Eisner Award-winning story "Never After"! Collecting SILVER SURFER (2014) #1-15, SILVER SURFER (2016) #1-14 and material from ALL-NEW MARVEL NOW! POINT ONE.
---
This Episode's Soundtrack:
All music in this episode is 100% free-use, royalty-free, or used with the express permission of the artist and or label, and all of those other fun words which means we didn't infringe on any copyrights!
---
NEED MORE THN?
Check out the return of Nerd News, now as its very own show (also in this podcast feed)! You can also join us for the THN Cover to Cover Cover Gang Hang on Saturdays at 11:00AM Central. Check out our Discord for details. Head over to the THN Facebook Fan Page and check out our YouTube channel for extra content you can't find in the show!
WANT TO BE A PART OF THE SHOW?
If you're looking for a new read from the Comic Pushers, have a Hot Take or Ask a Nerd question, or just want to share your thoughts, leave a message on the THN Hotline, or send us an MP3 and we might use it for a segment!
KEEP THE SHOW ALIVE!
If you like what you heard, please consider donating! THN is a listener-supported podcast that we aim to keep ad-free; without your support, we don't have a show. You can become a Patron where you'll hear all kinds of Patreon-exclusive content, or just make a one-time donation via Paypal because you're a comic nerd of the highest quality!
Excelsior!