Podcast: Download
Subscribe: Apple Podcasts | Google Podcasts | Spotify | Amazon Music | Android | Stitcher | Blubrry | Podchaser | TuneIn | RSS | More
Welcome to Two-Headed Nerd #542: Andy Machete! This week, we discuss the sexual harassment and assault allegations against Brian Wood, the apparently still in development Flash movie, and rumors of a black character taking up the role of Batman.
Plus, Jason Sacks fills us on on all of the juicy Black Knight history in another installment of Who the Hell Is THIS Guy?!
GO TO SKELENAUT.COM TO SUPPORT OUR SPONSOR, JONATHAN SIMS!
CLICK HERE TO SUPPORT WEEKEND WARRIOR COMICS BY MARK STACK AND FRIENDS!
Don't forget about our companion show, THN Cover to Cover! Listen to this episode or CLICK HERE for details about participating in the best comic book call-in variety show on the Internet.
And when you're done listening to this week's episode, head over to the THN Forums to discuss it with your fellow Listenerds!
If you like what you heard, please consider donating! We can't make this show without you and we are so thankful for your support. THN is NOW ON PATREON! We also accept one-time donations through PayPal. Donating is simple — just click the DONATE button on the Two-Headed Nerd homepage to find out more!
If you'd like to to support THN while doing your regular Amazon shopping, click these links! –>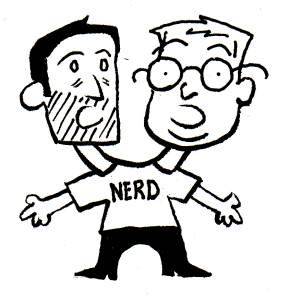 Joe and Matt's Main Review:
Marvel Comics #1000 from… *checks notes*… Marvel Comics by Al Ewing and Various
Joe's Ludicrous Speed Reviews:
Batman/Superman #1 (DC)
Legion of Super-Heroes: Millennium #1 (DC)
Going to the Chapel #1 (Action Lab/Danger Zone)
Someone Is Killing the Children #1 (BOOM!)
Web of Black Widow #1 (Marvel)
Matt's Ludicrous Speed Reviews:
Alpha Flight: True North One-Shot (Marvel)
Battlepug #1 (Image)
Vampirella/Red Sonja #1 (Dynamite)
Red Range #1 (It's Alive)
Midnight Vista #1 (Aftershock)
Picks for next week:
Joe: Trees: Three Fates #1 from Image Comics by Warren Ellis and Jason Howard
Matt: Gotham City Monsters #1 from DC Comics by Steve Orlando and Amancay Nahuelpan
Trade/Graphic Novel of the Week:
Wait, What? A Comic Book Guide to Relationships, Bodies, and Growing Up GN from Oni Press by Isabella Rotman and Heather Corinna

Tune in to the BRAND NEW TwoHeadedNerd.com! You can subscribe to ALL of THN's updates, including the weekly episodes and all of the written content from the THN Love Slaves, by entering your e-mail address into the subscription form on the right side of the page. Have no fear: your e-mail address will NEVER be sold or spammed.
You can subscribe to the show on iTunes! CLICK HERE to visit our page in the iTunes store and subscribe!

You can also find Two-Headed Nerd on Stitcher Radio!
Featured music in this episode comes courtesy of Chiptunes = WIN, Artlist.io, and SoundCloud:
Godzilla March BreakBeat by DJ RX-78, Soundcloud.com
Escape Velocity by Themnotyou courtesy of Chiptunes = Win via Bandcamp
The Merry Marvel Society theme via Youtube.com
Funkrstop by Bitonal Landscape courtesey of Chiptunes = Win
Happy Kill Lucky by Freeo courtesy of Chiptunes = Win
Inn of the Fermented by Kyle Preston, Artlist.io
Rhea by Yehezkel Raz, Artlist.io
Angst by Jan Baars, Artlist.io
Oceans by Rex Banner, Artlist.io
Revelations by Tristan Barton, Artlist.io
Lioness by Kevinn Graham, Artlist.io
80's Porn Film Music Mixtape by DJ BadTriPz, Soundcloud
Our theme music, and all other music you hear in the show, is 100% free-use, royalty-free, and all of those other fun words that mean we didn't infringe on any copyrights!