Podcast: Download
Subscribe: Apple Podcasts | Google Podcasts | Spotify | Amazon Music | Android | Stitcher | Blubrry | Podchaser | TuneIn | RSS | More
Welcome to Two-Headed Nerd #552: Sexually Transmitted Superman! This week, we discuss Noah Hawley taking over the Star Trek film franchise, Henry Cavill's death grip on Superman, and the new Justice League creative team.
Plus, we examine the first to episodes of The Mandalorian in our nerdTV segment.
Don't forget about our companion show, THN Cover to Cover! Listen to this episode or CLICK HERE for details about participating in the best comic book call-in variety show on the Internet.
And when you're done listening to this week's episode, head over to the THN Forums to discuss it with your fellow Listenerds!
If you like what you heard, please consider donating! We can't make this show without you and we are so thankful for your support. THN is NOW ON PATREON! We also accept one-time donations through PayPal. Donating is simple — just click the DONATE button on the Two-Headed Nerd homepage to find out more!
If you'd like to to support THN while doing your regular Amazon shopping, click these links! –>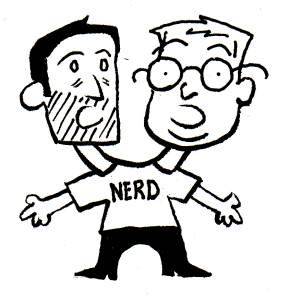 Joe's Ludicrous Speed Reviews:
The Dollhouse Family #1, DC/Black Label/Hill House
Far Sector #1, DC/Young Animal
The Question: The Deaths of Vic Sage #1, DC/Black Label
2099 Alpha #1, Marvel
Deadpool #1, Marvel
Olympia #1, Image
Superman's Pal Jimmy Olsen #5, DC
Family Tree #1, Image
Matt's Ludicrous Speed Reviews:
Fallen Angels #1, Marvel
X-Men #2, Marvel
Event Leviathan #6, DC
Rai #1, Valiant
Heartbeat #1, BOOM!
He-Man and the Masters of the Multiverse #1, DC
Annihilation Scourge Alpha #1, Marvel
Hazel and Cha Cha Save Christman One-Shot, Dark Horse
Picks for next week:
Joe: Batman: Creature of the Night #4 from DC Comics by Kurt Busiek and John Paul Leon
Matt: John Constantine: Hellblazer #1 from DC Comics/Black Label by Si Spurrier and Aaron Campbell
Trade/Graphic Novel of the Week:
Little Tree: Fight for Elders Hope HC from Image Comics by Darcy Van Poelgeest and Ian Bertram
Tune in to the BRAND NEW TwoHeadedNerd.com! You can subscribe to ALL of THN's updates, including the weekly episodes and all of the written content from the THN Love Slaves, by entering your e-mail address into the subscription form on the right side of the page. Have no fear: your e-mail address will NEVER be sold or spammed.
You can subscribe to the show on iTunes! CLICK HERE to visit our page in the iTunes store and subscribe!

You can also find Two-Headed Nerd on Stitcher Radio!
Featured music in this episode comes courtesy of Chiptunes = WIN, Artlist.io, and SoundCloud:
Godzilla March BreakBeat by DJ RX-78, Soundcloud.com
Our theme music, and all other music you hear in the show, is 100% free-use, royalty-free, used with permission, and/or all of those other fun words that mean we didn't infringe on any copyrights!