Podcast: Download
Subscribe: Apple Podcasts | Google Podcasts | Spotify | Amazon Music | Android | Stitcher | Blubrry | Podchaser | TuneIn | RSS | More
Welcome to Two-Headed Nerd #553: Linus Vs. Robocop! This week, we discuss JJ Abrams talks with Warner Bros about Superman, the first Black Widow trailer, and Lucius Fox becoming the new Alfred.
Plus, we break down our favorite wacky character pairings in our THN Top Five segment.
Don't forget about our companion show, THN Cover to Cover! Listen to this episode or CLICK HERE for details about participating in the best comic book call-in variety show on the Internet.
And when you're done listening to this week's episode, head over to the THN Forums to discuss it with your fellow Listenerds!
If you like what you heard, please consider donating! We can't make this show without you and we are so thankful for your support. THN is NOW ON PATREON! We also accept one-time donations through PayPal. Donating is simple — just click the DONATE button on the Two-Headed Nerd homepage to find out more!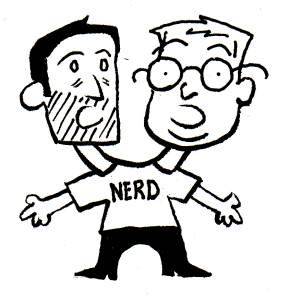 Joe's Ludicrous Speed Reviews:
Killadelphia #1, Image
Touching Evil #1, Source Point Press
Star Trek: Picard – Countdown #1, IDW
20XX #1, Image
Kill Whitey Donovan #1, Dark Horse
Conan: Serpent War #1, Marvel
Thor: The Space Riders, Actio
Matt's Ludicrous Speed Reviews:
Ghost Rider 2099 #1, Marvel
James Bond #1, Dynamite
The Butcher of Paris #1, Dark Horse
Mighty Morphin Power Ranger/TMNT #1, BOOM!/IDW
Vampironica: New Blood #1, Archie
Space Riders: Vortex of Darkness #1, Black Mask
Conan 2099 #1, Marvel
Action Comics #1017, DC
Picks for next week:
Joe: Superman #18 from DC Comics by Brian Michael Bendis and Ivan Reis
Matt: Red Mother #1 from BOOM! Studios by Jeremy Haun and Danny Luckert
Trade/Graphic Novel of the Week:
My Heroes Have Always Been Junkies TP from Image Comics by Ed Brubaker and Sean Phillips
Tune in to the BRAND NEW TwoHeadedNerd.com! You can subscribe to ALL of THN's updates, including the weekly episodes and all of the written content from the THN Love Slaves, by entering your e-mail address into the subscription form on the right side of the page. Have no fear: your e-mail address will NEVER be sold or spammed.
You can subscribe to the show on iTunes! CLICK HERE to visit our page in the iTunes store and subscribe!
Featured music in this episode comes courtesy of Chiptunes = WIN, Artlist.io, and SoundCloud:
Our theme music, and all other music you hear in the show, is 100% free-use, royalty-free, used with permission, and/or all of those other fun words that mean we didn't infringe on any copyrights!