Podcast: Download
Subscribe: Apple Podcasts | Google Podcasts | Spotify | Amazon Music | Android | Blubrry | Podchaser | TuneIn | RSS | More
Welcome to THN Cover to Cover 3/7/20: Nerdy Rituals! It's the weekly comic book call-in show where YOU control the topics! In Cover to Cover, we answer the Question of the Week and talk about whatever nerdy subjects come to mind!
This week's question was submitted by New Guy : With all the orange tinted uncertainty in the world, sometimes you need to find stability in the things you can control. I'm lucky enough to work close to my LCS, so on Wednesdays over lunch I walk over, pick up my new comics, and head straight for a nearby coffee shop. I order the same cinnamon roll and coffee and read through lunchtime. It's a nice little ritual that gives me something to look forward to every week. It also helps take my mind off of the fact that there is a nonzero chance that we will all be vaporized by the hubris of global madmen. So, do you have any comic or other nerdy rituals?
If you want to participate in Cover to cover, listen to this episode or CLICK HERE for details about participating in the best comic book call-in variety show on the Internet.
Don't forget about our companion show, The Two-Headed Nerd Comic Book Podcast for this week's latest comic book news and reviews! CLICK HERE to find all our episodes!
Visit our YouTube channel for extra content you can't find in the show – CLICK HERE!
And when you're done listening to this week's episode, head over to the THN Forums to discuss it with your fellow Listenerds!
If you like what you heard, please consider donating! We can't make this show without you and we are so thankful for your support. THN is NOW ON PATREON! We also accept one-time donations through PayPal. Donating is simple — just click the DONATE button on the Two-Headed Nerd homepage to find out more!
If you'd like to to support THN while doing your regular Amazon shopping, click these links! –>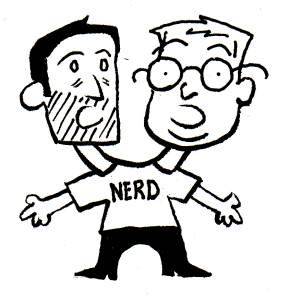 Tune in to the BRAND NEW TwoHeadedNerd.com! You can subscribe to ALL of THN's updates, including the weekly episodes and all of the written content from the THN Love Slaves, by entering your e-mail address into the subscription form on the right side of the page. Have no fear: your e-mail address will NEVER be sold or spammed.
Subscribe to THN on Apple Podcasts
Subscribe to THN on Google Play
You can also find Two-Headed Nerd on Stitcher Radio!
Our theme music, and all other music you hear in the show, is 100% free-use, royalty-free, and all of those other fun words that mean we didn't infringe on any copyrights!