Podcast: Download
Subscribe: Apple Podcasts | Google Podcasts | Spotify | Amazon Music | Android | Stitcher | Blubrry | Podchaser | TuneIn | RSS | More
Welcome to Two-Headed Nerd #525: Now in Glorious WandaVision! This week, we discuss big revelations about the upcoming Disney+ streaming service, the first trailer for Star Wars: The Rise of Skywalker, and the return of DC's Young Animal imprint.
Plus, we visit JD Gotta Ketch at for more Tales from the Marvel Lake House.
Don't forget about our companion show, THN Cover to Cover! Listen to this episode or CLICK HERE for details about participating in the best comic book call-in variety show on the Internet.
And when you're done listening to this week's episode, head over to the THN Forums to discuss it with your fellow Listenerds!
If you like what you heard, please consider donating! We can't make this show without you and we are so thankful for your support. THN is NOW ON PATREON! We also accept one-time donations through PayPal. Donating is simple — just click the DONATE button on the Two-Headed Nerd homepage to find out more!
If you'd like to to support THN while doing your regular Amazon shopping, click these links! –>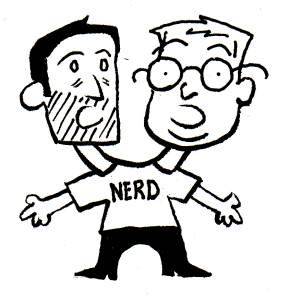 Joe's Main Review:
Fairlady #1 from Image Comics by Brian Schirmer, Claudia Balboni, and Marissa Louise
Matt's Main Review:
War of the Realms #1 & 2 from Marvel Comics by Jason Aaron and Russell Dauterman
Joe's Ludicrous Speed Reviews:
Major X #1 & #2 (Marvel)
West Coast Avengers #10 (Marvel)
War of the Realms: Journey Into Mystery #1 (Marvel)
Planet of the Nerds #1 (Ahoy Comics)
Matt's Ludicrous Speed Reviews:
Xena: Warrior Princess #1 (Dynamite)
Mary Shelley: Monster Hunter #1 (Aftershock)
Justice League #22 (DC)
Star Wars: Tie Fighter #1 (Marvel)
Picks for next week:
Joe: Ghost Tree #1 from IDW by Bobby Curnow and Simon Gane
Matt: Ascender #1 from Image Comics by Jeff Lemire and Dustin Nguyen
Trade/Graphic Novel of the Week:
Cannabis: The Illegalization of Weed in America HC from First Second by Box Brown

Tune in to the BRAND NEW TwoHeadedNerd.com! You can subscribe to ALL of THN's updates, including the weekly episodes and all of the written content from the THN Love Slaves, by entering your e-mail address into the subscription form on the right side of the page. Have no fear: your e-mail address will NEVER be sold or spammed.
You can subscribe to the show on iTunes! CLICK HERE to visit our page in the iTunes store and subscribe!

You can also find Two-Headed Nerd on Stitcher Radio!
Featured music in this episode comes courtesy of Chiptunes = WIN:
DJ RX-78 – Godzilla March BreakBeat
Jammer – Boilerroom
Le Plancton – Odyssee
Alain Ohana – Taxes Authority
Ello Costello – Mystify
Jimmy Svenson – Am I Normal
Kartmaze – The Spectacular and Perilous
Jamphibious – Starsurge
Marco Martini – Global Warming
Our theme music, and all other music you hear in the show, is 100% free-use, royalty-free, and all of those other fun words that mean we didn't infringe on any copyrights!